2019 MLK Day of Service Grants now accepting applications
Closing: November 4, 2018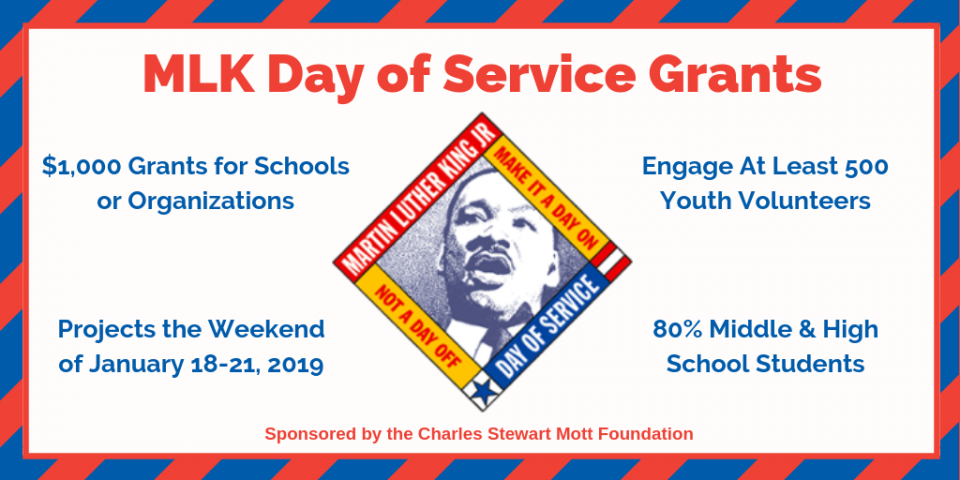 YSA is now accepting applications for the 2019 MLK Day of Service Grants to activate youth volunteers on MLK Day of Service. Funded by the Charles Stewart Mott Foundation, these grants offer youth development organizations, community-based organizations, and schools/school districts grant funding and capacity-building training to effectively recruit and engage young people in meaningful service activities. 
Asking young people to volunteer for the first time on national days of service is a critical first step towards creating a culture in which all young people have the opportunity and support to find their voice, take action, and make an impact in their communities.
Grants are $1,000 to activate a minimum of 500 youth during the MLK Day weekend (January 18-21, 2019). Applicants should focus on engaging middle and high-school aged youth – especially those from underserved communities – to lead service or service-learning projects through which they can acquire 21st Century Skills (Collaboration, Communication, Creativity, and Critical Thinking).