New CDE Mobile App Helps Families Find Summer and Afterschool Meal Program Locations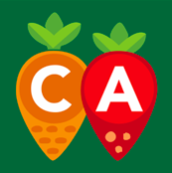 State Superintendent of Public Instruction Tom Torlakson announced the release of the California Department of Education's (CDE) CA Meals for Kids mobile app! The app allows users to find California's Summer and Afterschool Meal Programs locations throughout the state. These programs provide no-cost meals to children aged eighteen and under.
The CA Meals for Kids App draws upon information submitted to the CDE Nutrition Services Division by local program sponsors and provides the most up-to-date information about meal services available in the community. Children and families can use location-based searches to find meal sites, dates, and times. The app also allows for searches by site name, ZIP code, and city.
The CA Meals for Kids mobile app is available for free download through Apple's App Store , Google's Play Store , and Microsoft's App Store  Web pages. More information is available on CDE's CA Meals for Kids Mobile Application support Web page.