Register for the California Department of Education Expanded Learning Programs 2017 Grantee Orientations!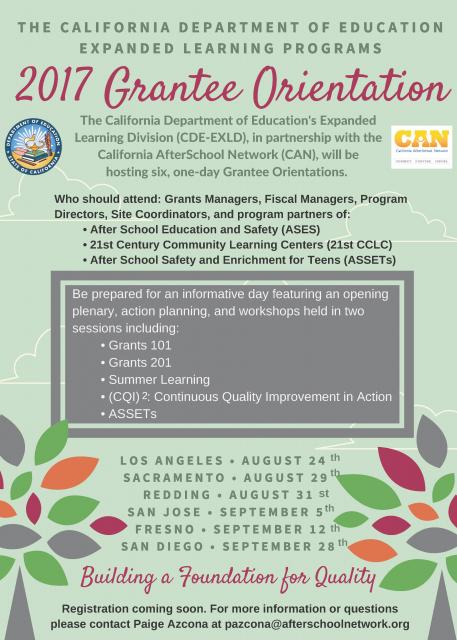 The California Department of Education's Expanded Learning Division, in partnership with the California AfterSchool Network, will be hosting six, one-day Grantee Orientations for After School Education and Safety (ASES) and 21st Century Community Learning Centers (21st CCLC) Grantees.  Be prepared for an informative day featuring an opening plenary, action planning and workshops held in two sessions, including Grants 101, Grants 201, Summer Learning, CQI2, and ASSETs.
 Orientations will take place in:
Registration is now open. Click the individual event pages above to register.  Access the grantee orientation event schedule here. For more information or any questions, please contact Paige Azcona at pazcona@afterschoolnetwork.org.