Trump Proposes to Eliminate Federal 21st CCLC Funding for After School and Summer Learning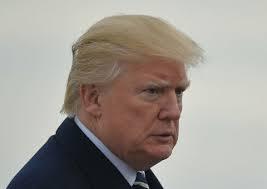 President Trump has just unveiled his budget priorities—and his plan singles out afterschool funding for elimination. Again.
Please take two minutes to tell your representatives in Congress to stand up for America's children, families, and afterschool options.
Complete elimination of Community Learning Centers funding will affect almost 2 million children, leaving parents without reliable afterschool options. In California that would mean complete elimination of funding for nearly 750 program sites, including nearly 300 high school ASSETs programs, as well as summer learning for thousands of students. We can't let that happen.
Congress will determine whether local afterschool and summer learning programs remain open, reduce their services, or close their doors. If the 21st Century Community Learning Centers initiative is eliminated, many programs will not survive.
With your help, it's possible to persuade Congress to protect afterschool choices again. Take action now.