Last Week to Apply for the Expanded Learning Site Coordinator Work Group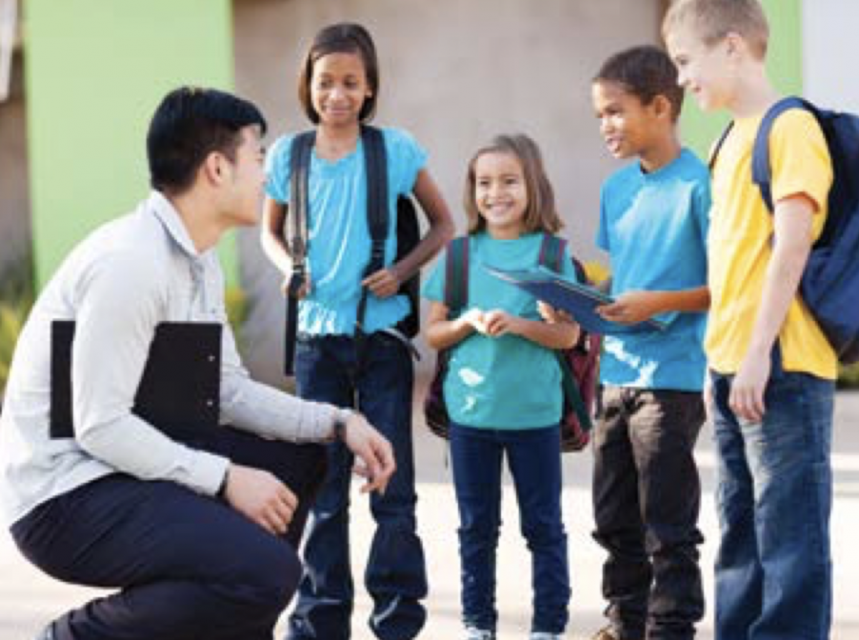 The California AfterSchool Network is embarking on another exciting project and we need your voice!
CAN is launching a two-year effort to positively impact California's Site Coordinators building on the success of a multi-year Site Coordinator Community of Practice and last year's Site Coordinator Expanded Learning Symposium. Convening Site Coordinators allows them to share information, solutions to common challenges, and promising practices resulting in increased inspiration, reduced feelings of isolation and increased feelings of support, and connected them to new resources and strategies to improve their practice. Site Coordinators play a strong role in implementing a high-quality expanded learning program, and program quality is the foundation for positive outcomes for program participants. Therefore, an initiative focused specifically on Site Coordinators will result in increased program quality and positive outcomes for children and youth.
Over the next two years, CAN will implement a collaborative model for Site Coordinators to identify field challenges and needs, develop solutions, and share promising practices. The effort hopes to elevate the Site Coordinator voice and provide information on how the System of Support for Expanded Learning can be more responsive to Site Coordinator needs.
CAN will:
Create and strengthen a statewide Network of Expanded Learning Site Coordinators, 
Create local hubs of peer learning to spread promising practices, and learn successes, challenges & needs of Site Coordinators. 
Give rise to Site Coordinator voice and influence within California's System of Support.
Surface valuable site level lessons to address the structural challenges of engaging Site Coordinators in capacity building efforts.
CAN is Seeking Applicants for a New Expanded Learning Site Coordinator Working Group
CAN is "of the field and for the field" and we are seeking a diverse cross-section of passionate field stakeholders to ensure that this exciting new initiative will address the needs of California's Expanded Learning field.
CAN is seeking 20-25 individuals that can inform the creation and implementation of a statewide effort to positively impact Site Coordinators. Selected applicants will provide input to the development and implementation process to ensure that the effort has maximum relevance and impact for the Expanded Learning field. Work group members commit to approximately one year of service and will have the opportunity to re-apply for a second year.
Applicants we are Seeking Include:
Site Coordinators (from all geographies of California representing urban, suburban, and rural programs run by Local Education Agencies and Community Based Organizations)
Grant Managers
Program Managers
System of Support for Expanded Learning Regional Leads
Statewide expanded learning technical assistance and advocacy representatives (e.g., from the California School Age Consortium, ASAPconnect, and the Partnership for Children and Youth, Temescal Associates, etc.) 
Others with demonstrated expertise and willingness to participate.  
Work Group Commitment:
Participate in two in-person meetings (including a 2-day orientation and planning intensive retreat) between March 2018 and December 2018.
Participate in up to four, three hour virtual meetings between March 2018 – December 2018
Commit to up to 16 total hours of additional work in-between meetings.
Approximately one-year of service. Members will have the opportunity to re-apply for a second year.
Learn more about the commitments of Work Group members, Co-chairs, and CAN staff. Access CAN's Governance Guidelines (p. 12-15)
Dates of Participation (please note on your calendar when you submit your application):
2-day orientation and planning intensive retreat  June 1st-3rd, 2018 Sacramento, CA 1st being a travel day)
Virtual meeting Aug. 3rd, 2018  10:00 am-1:00 pm
Virtual meeting Sept. 21st, 2018 10:00 am-1:00 pm
Virtual meeting Nov. 2nd, 2018 10:00 am-1:00 pm
Virtual meeting Dec. 7th, 2018 10:00 am-1:00 pm
Final in-person meeting Jan. 11th  Location and time TBD
Application Timeline:
Application released Feb. 26th, 2018
Application closes Apr. 6th, 2018
Selection process Apr. 6th- 20th, 2018
Notification of selected applicants Apr. 23rd- 27th, 2018
How to Apply:
Complete the Site Coordinator Work Group Application by March 23rd, 2018
(Site Coordinator Workgroup Application)
Travel Reimbursement
Limited travel support is available for those who are unable to attend meetings due to lack of travel support. Such supports are available specifically to support Site Coordinator participants.