CAN Policy Committee State and National Policy Update Thursday Nov. 12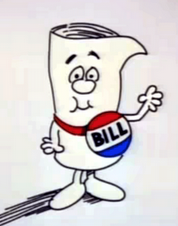 This year will be a very active year for expanded learning policy. Join CAN's Policy Committee Co-chairs Jessica Gunderson (Policy Director with the Partnership for Children and Youth) and Brian Lee (State Director with Fight Crime Invest in Kids California) as they outline the current policy landscape and ways that you can help sustain high quality expanded learning programs in California.
You won't want to miss this meeting because we will discuss:
New administrative policies impacting expanded learning in CA.
State expanded learning policy updates including information on how to support the long-term sustainability of the ASES program (see attached documentation).
Federal policy updates including information about sustaining the 21st Century Community Learning Centers Program and Child Nutrition Reauthorization.
Join the CAN Policy Committee State and National Policy Update
Thursday November 12, 2015
11:00am – 12:00pm
Call – 1-888-450-4821
Enter Code: 499706
Click: http://foundationccc.adobeconnect.com/can-policy-committee-nov12/