Center for Fathers and Families- Team Leader Positions Available!
Sacramento, CA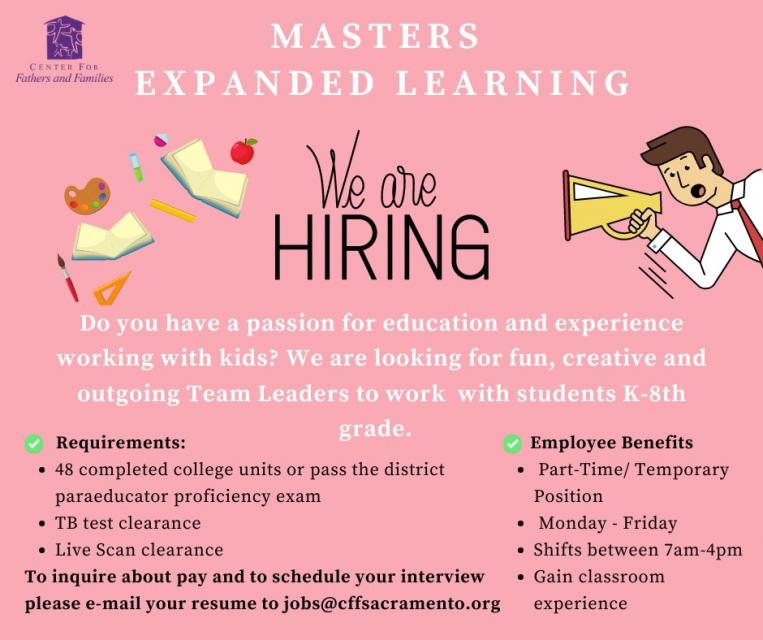 The Center for Fathers and Families (CFF), is hiring Team Leaders for their MASTERS (Making After School Time Enriching, Rewarding, and Successful) Expanded Learning Program!
Do you have a passion for education and experience working with kids? We are looking for fun, creative, and outgoing Team Leaders to work with students in K-8th grade.
Requirements:
48 complete college units or pass the district paraeducator proficiency exam
TB test clearance
Live Scan clearance.
Employee Benefits:
Part-Time/ Temporary Position
Monday- Friday
Shifts between 7:00 am- 4:00 pm
Gain classroom experience
To inquire about pay and to schedule your interview please email your resume to jobs@cffsacramento.org