How Kids Learn Conference December 6, 2018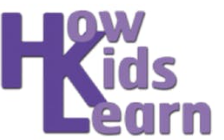 Save the Date for the How Kids Learn Conference! The HKL VIII conference will be a "thinking" conference. This conference is for Out-of-school time and educational leaders and practitioners, funders, and policymakers. It will offer afterschool stakeholders the opportunity to reflect on issues and the relevant challenges and opportunities.
This will be accomplished through brief plenary presentations, panels, and workshops by national experts and successful program leaders. Don't miss your opportunity to attend. For more information on the conference or to get a ticket click this link.