Site Coordinator Virtual Convening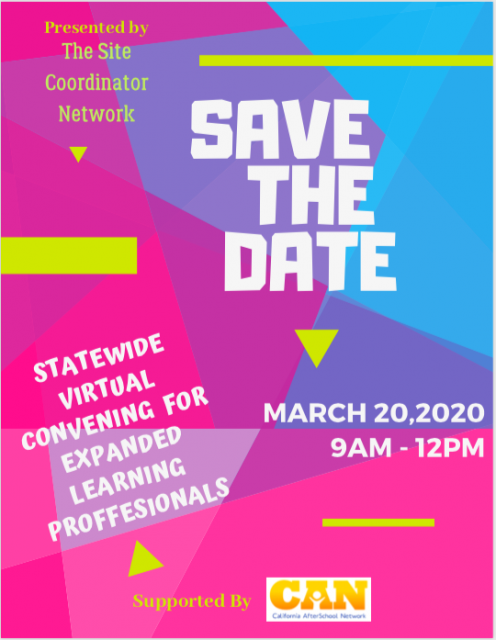 Virtual Convening is an event hosted by the Site Coordinator Network for all Site Coordinators throughout the state to convening virtual all at the same time in various locations.
This event will provide the opportunity to for Site Coordinators to connect in a way that has never been done before.
Check back more information to come!