Are YOU the Next Member of the CAN Team?
CAN is seeking a Program Director for Policy and Outreach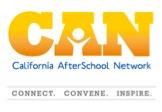 This position will focus on policy and policy, advocacy, and communications related activities including, but not limited to the following; coalition building with traditional and non-traditional partners, research and track legislation, work with elected officials and decision makers around policy and legislation development, respond to policy developments on behalf of CAN, represent CAN at legislative meetings and hearings, represent CAN and the field at stakeholder meetings, develop and facilitate advocacy trainings, develop and implement a communications and social media strategy that includes the CAN newsletter, website and lead all other aspects of CAN's policy and outreach related work. The position will also support CAN's large scale convening efforts, have a role in providing training and professional development in the field, and support the implementation of a fund development strategy. 
The Program Director of Policy and Outreach will work closely with CAN's Executive Director and Program Director of Quality Initiatives to advance CAN's purpose to increase access to high-quality out-of-school time programs that support success for all children and youth. CAN is of the field and for the field, serving as a collaborative nexus for diverse out-of-school time stakeholders to collectively address significant field needs and advance innovation. CAN is a catalyst for quality, building capacity by promoting a shared vision of program quality and advancing a culture of continuous improvement.  CAN is a one-stop communication hub, providing information on tools, data, resources, policies, and practices for all out-of-school time stakeholders. 
Learn more about CAN by visiting our website. To learn more about the Program Director for Policy and Outreach position and how to apply, access the job description attached.