#CASTEAM21 Pre-Con is Today!
Wednesday, September 1, 2021, 3:00 PM- 6:30 PM PST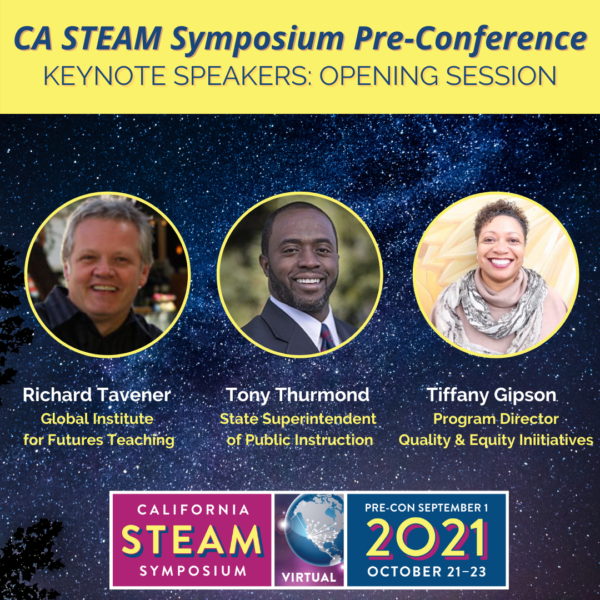 Join us for an afternoon of thought-provoking keynotes, engaging peer-led breakouts, and some special announcements about the CA STEAM Symposium in October! The pre-conference is a partnership with the California Department of Education's Expanded Learning Division and the California AfterSchool Network. The CA STEAM Symposium is co-hosted by the California Commission on the Status of Women and Girls, the California Department of Education, and the Californians Dedicated to Education Foundation and is presented by Chevron.
This exciting partnership builds on our community belief STEAM learning happens everywhere and at any time of the day. CAN and partners are excited to support our education community as we all strategically plan to use the monumental education budgets focused on early education, social-emotional learning, teacher pipeline, and Expanded Learning. Participants will also learn more about the new Expanded Learning Opportunities Program established in July 2021 by AB 130.
Register now at steamcalifornia.org using the JOINME21 discount code to get $10 off!
The current registration for both events is only $185!
Individual event rates start at $75 for the Pre-Conference, and
$145 for the California STEAM Symposium
We look forward to connecting with you!