Trainings & Events
CAN is building out a new feature to connect you with all of our upcoming events. Come back often to see new information.
This event is presented by the CA Site Coordinator Network and supported by the California AfterSchool Network, California Department of Education Expanded Learning Division, and the System of Support for Expanded Learning. The Site Coordinator Symposium is an annual convening designed to support CA Site Coordinators and Expanded Learning (EXL) / Out of School Time (OST) educators and partners with a unique opportunity to learn from their peers, colleagues, and other experts in the field. Come and s
Each October, millions of Americans and more than 9,000 communities nationwide celebrate Lights On Afterschool! This annual event, is the only nationwide event celebrating afterschool programs that keep kids safe, inspire them to learn, and help working families.
The California AfterSchool Network strives to offer CA Educators and Educational Leaders, of all sectors, opportunities to participate in convenings designed to support investments intended to support California's children and youth.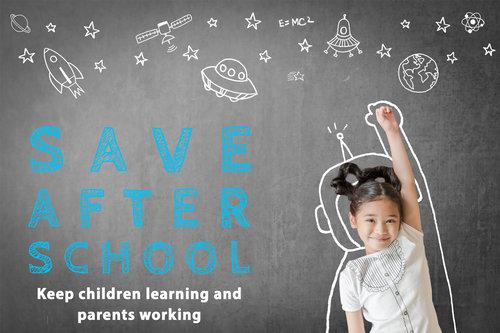 CAN is a proud partner of the annual California Afterschool & Summer Challenge hosted by CalSAC. The Challenge is a one-of-a-kind event that brings together hundreds of after school and school-age care providers, families and youth to share their stories of why afterschool and summer programming for youth matters!
Come advocate to adequately fund California's Expanded Learning programs on behalf of the over 500,000 students and their families that are positively impacted by expanded learning programs every day.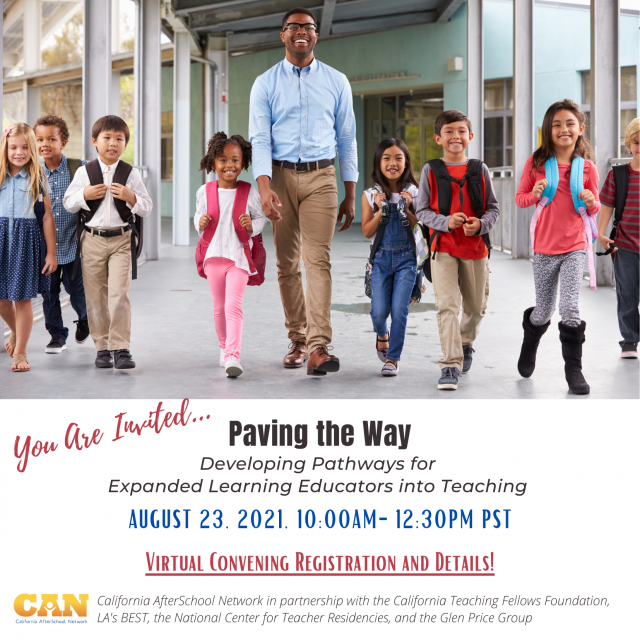 The California AfterSchool Network (CAN) was honored to convene a free virtual convening: Paving the Way: Developing Pathways for Expanded Learning Educators into Teaching. The event was the culmination of the Expanded Learning Teacher Apprenticeship Pathway Project funded by the Emerging Bilingual Collaborative.