Trainings & Events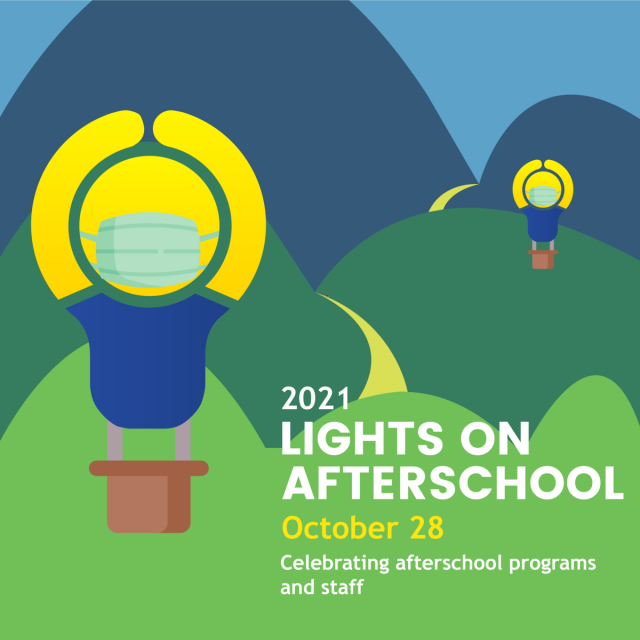 Join the Celebration!
Join CAN and thousands of communities in celebrating and rallying for afterschool programs as the Afterschool Alliance organizes the 22nd annual Lights On Afterschool!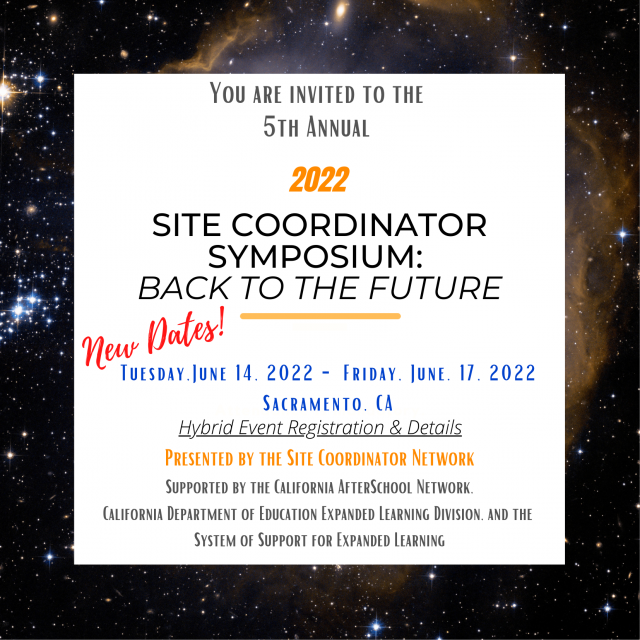 The Site Coordinator Network is excited to announce the 5th Annual, 2022 Site Coordinator Symposium: Back to the Future. This convening will provide hybrid opportunities, either in-person or virtually, from Wednesday, February 2– Saturday, February 5, 2022.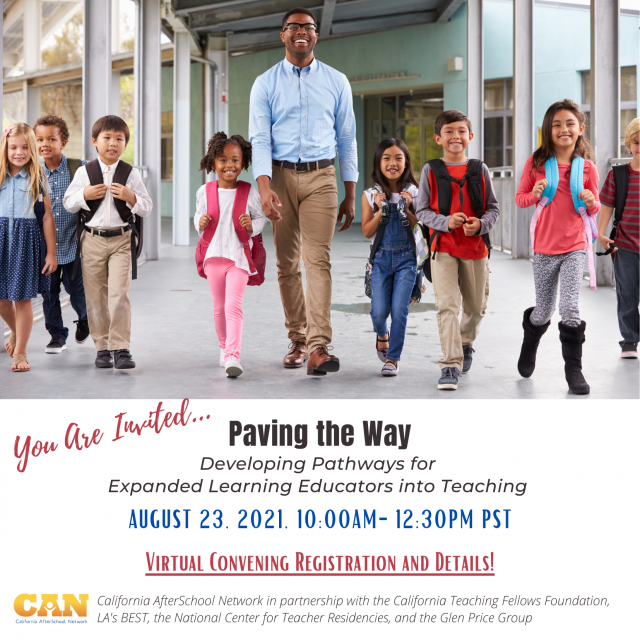 The California AfterSchool Network (CAN) was honored to convene a free virtual convening: Paving the Way: Developing Pathways for Expanded Learning Educators into Teaching. The event was the culmination of the Expanded Learning Teacher Apprenticeship Pathway Project funded by the Emerging Bilingual Collaborative.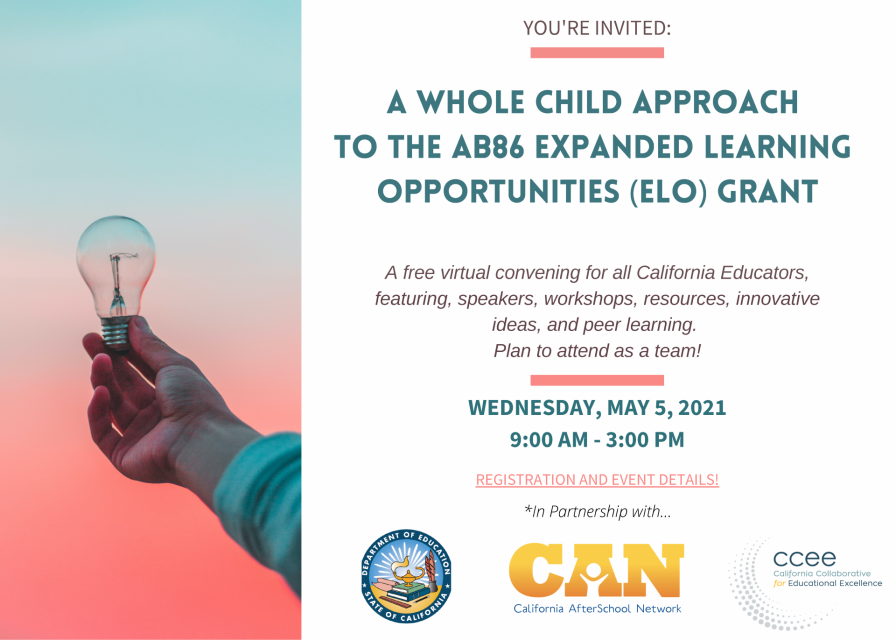 The California AfterSchool Network, California Department of Education (CDE) Expanded Learning Division, and the California Collaborative for Educational Excellence (CCEE) are collaborating to offer CA Educators and Educational Leaders, of all sectors, an opportunity to participate in a free virtual convening, to support A Whole Child Approach to the AB86 ELO Grant.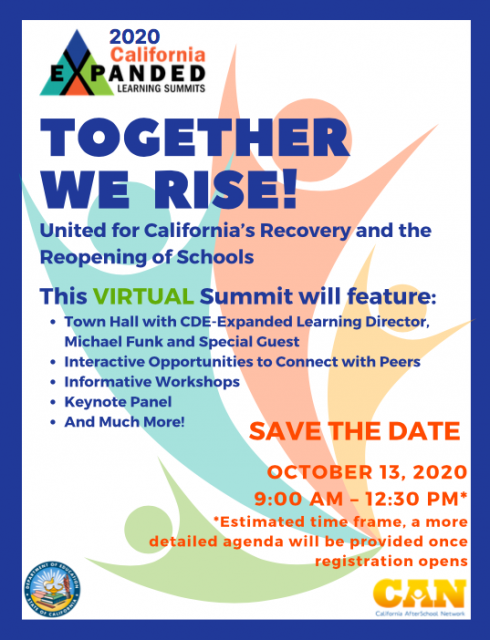 Event Details:
*** This event occurs in the past
October 13, 2020
9:00 am – 12:30 pm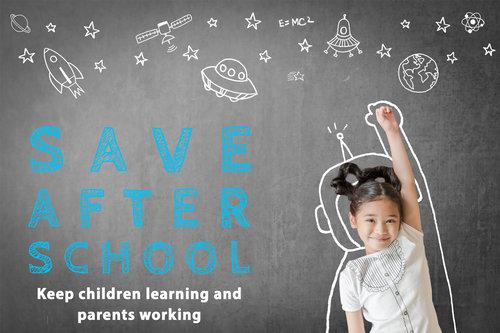 The Challenge is a one of a kind event that brings together hundreds of after school and school-age care providers, families and youth to share their stories of why after school and summer programming for youth matters!
Come advocate to adequately fund California's Expanded Learning programs on behalf of the over 500,000 students and their families that are positively impacted by expanded learning programs every day.