Trainings & Events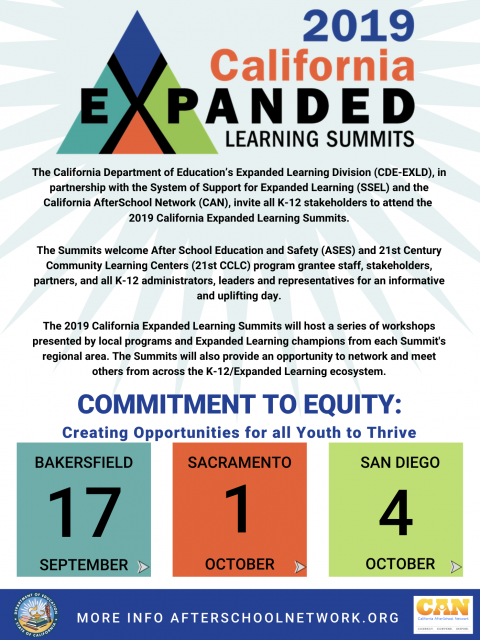 Registration is NOW OPEN!!!!
The California Department of Education's Expanded Learning Division (CDE-EXLD), in partnership with the System of Support for Expanded Learning (SSEL) and the California AfterSchool Network (CAN), would like to invite all K-12 stakeholders to attend the 2019 Expanded Learning Summits.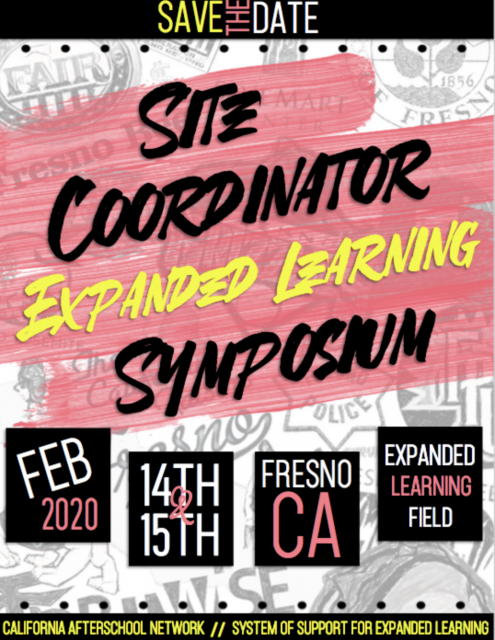 Save the Date!
Mark your calendars for next year's Site Coordinator Expanded Learning Symposium held in Fresno on February 14 – 15, 2019. This is event will be supporting Site Coordinators and those who support them Site Coordinators. See you all there!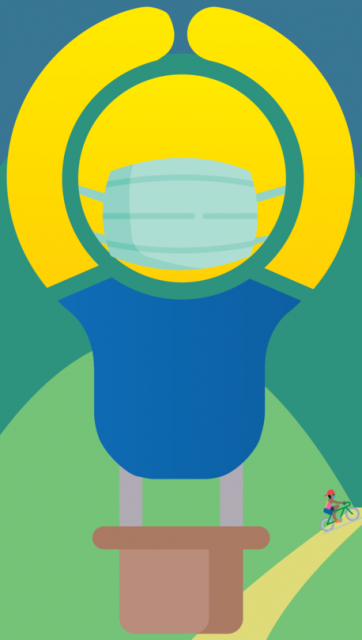 Registration now OPEN!
Sign up today to be part of the 20th Lights On Afterschool celebration! All who register will receive event planning tip emails and 10 free posters to promote your event. Get more information, inspiration, and promotional materials by visiting the Afterschool Alliance website.
Save the Date!
The Challenge is a one of a kind event that brings together hundreds of after school and school-age care providers, families and youth to share their stories of why after school and summer programming for youth matters!
Come advocate to adequately fund California's Expanded Learning programs on behalf of the over 500,000 students and their families that are positively impacted by expanded learning programs every day.