Lights on Afterschool
Each October, millions of Americans and more than 9,000 communities nationwide celebrate Lights On Afterschool! This annual event, is the only nationwide event celebrating afterschool programs that keep kids safe, inspire them to learn, and help working families.
CAN is a proud participant of Lights On Afterschool, a project organized by the Afterschool Alliance to draw attention to the many ways afterschool programs support children, families, and communities. The events send a powerful message that millions more kids need quality afterschool programs. Learn More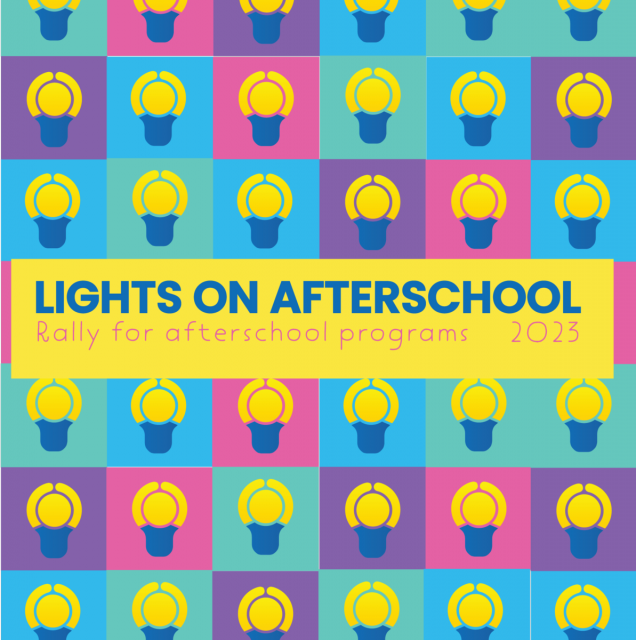 #LightsOnAfterschool, the national showcase for Out-of-School Time & Summer Learning Programs, is around the corner! Sign up and see how you can join the nationwide celebration on October 26! Learn More!
There are many ways to participate in Lights On Afterschool! Visit our pods to the right to learn about ways to celebrate and engage in Lights On Afterschool!
CAN was proud to be join the Afterschool Alliance and thousands of out-of-school time programs in the largest nationwide showcase of afterschool programs during the 23rd annual Lights On Afterschool celebration on October 20th!
Afterschool programs provide the fun, safe, and engaging environment that youth need to emerge from the pandemic confident and hopeful. On October 20, we're helping to shine a light on the important role of afterschool programs in our community – and you can too!