A Project of the Afterschool Alliance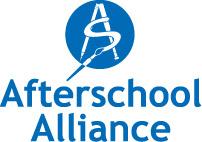 Lights On Afterschool is a project of the Afterschool Alliance, a nonprofit organization dedicated to ensuring that all children have access to quality, affordable afterschool programs.
Lights On Afterschool was launched in October 2000 with celebrations in 1,200 communities nationwide. The following year 3,600 events took place. Today, more than 8,000 Lights On Afterschool rallies are held annually, attracting 1 million Americans and media coverage nationwide.