Supporting Site Coordinators
The California AfterSchool Network is a dedicated to supporting California Site Coordinators and those who support them. CAN is doing this by supporting the Site Coordinator Expanded Learning Symposium and creating the Site Coordinator Work Group. The Site Coordinator Work Group's input and insight helped to launch the Site Coordinator Network also supported by California AfterSchool Network.
The Site Coordinator Work Group whose members helped to create the Site Coordinator Network.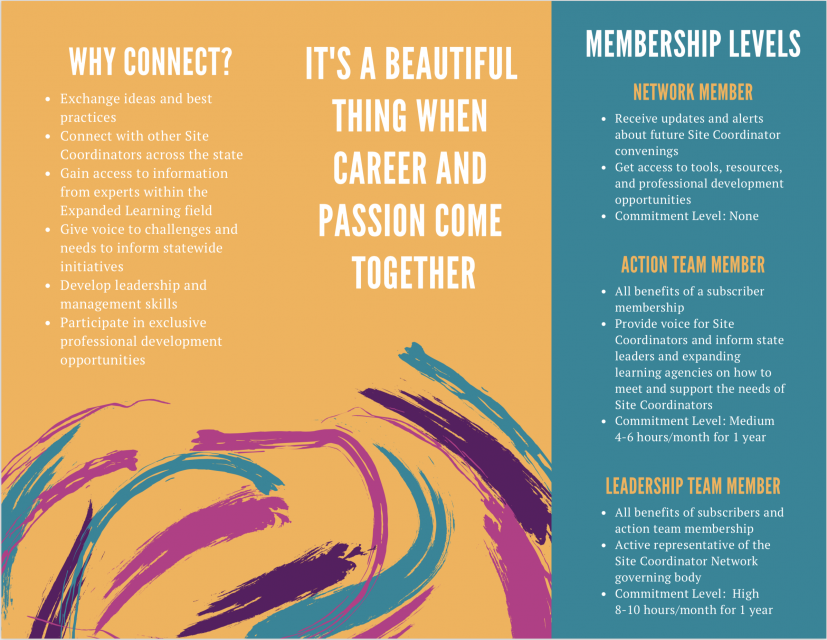 The California Site Coordinator Network is dedicated to assist in the capacity building and empowerment of California's Site Coordinators and the various communities they serve.