Supporting Site Coordinators
CAN is dedicated to supporting California Site Coordinators and those who support them.
CAN is doing this by supporting the Site Coordinator Expanded Learning Symposium and creating the Site Coordinator Work Group. The Site Coordinator Work Group's input and insight helped to launch the Site Coordinator Network also supported by California AfterSchool Network.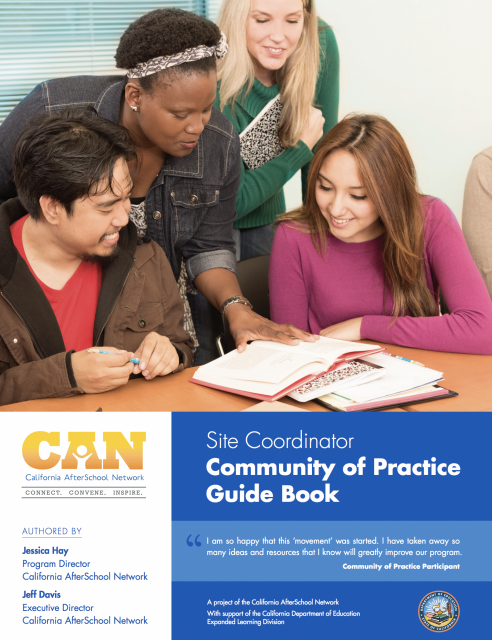 CAN implemented a Community of Practice pilot of Site Coordinators from across the state of California to create and share valuable resources including promising practices, strategies, tools, and ways of addressing common challenges faced in the field. Access the pilot materials and resources to help you implement your own Community of Practice today!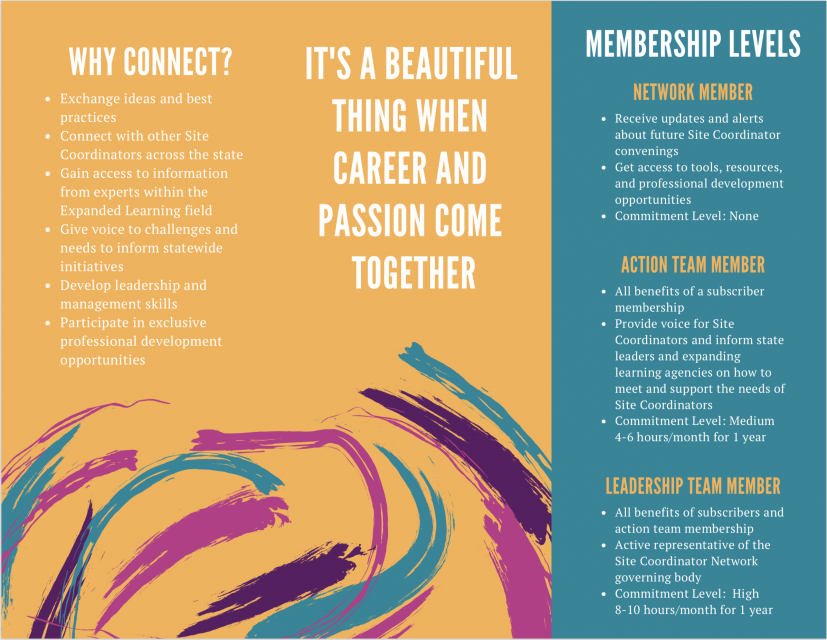 The California Site Coordinator Network is dedicated to assist in the capacity building and empowerment of California's Site Coordinators and the various communities they serve.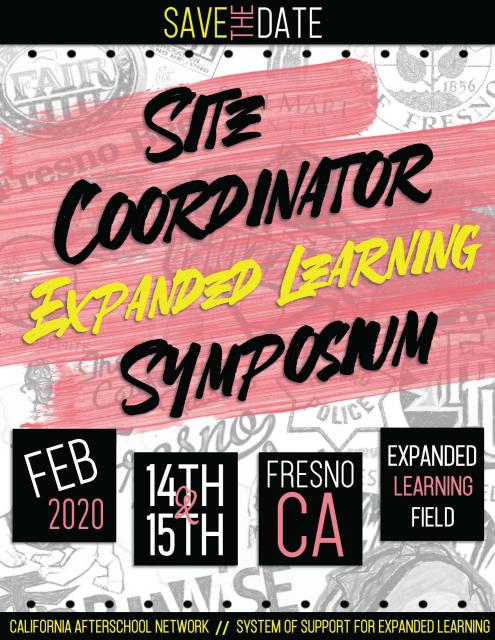 The Site Coordinator Symposium is annual statewide event that's purpose is to convene Site Coordinators and those who support them. This event serves as a space for Site Coordinators to come and connect, share and learn from their peers and other partners within Expanded Learning.