Site Coordinator Community of Practice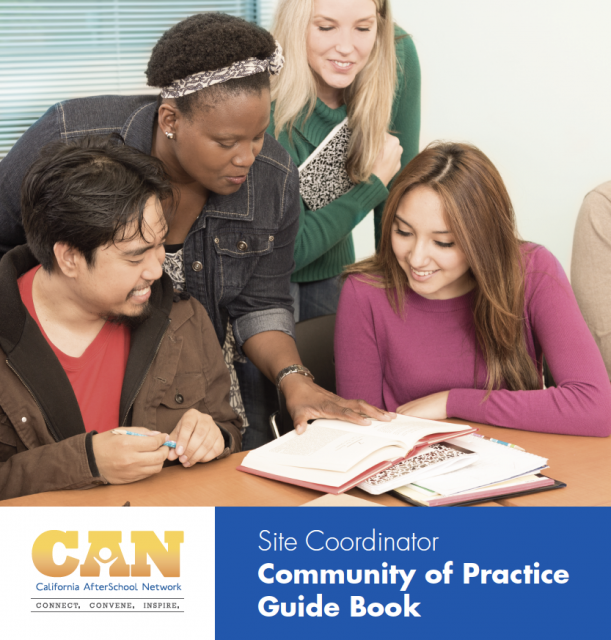 What is a Community of Practice (CoP)?
A group of people who share a concern or passion for what they do and learn how to do it better as they interact regularly. 
Components of a CoP:
Shared domain or interest. A group of individuals are brought together by a learning concern or need they share.
Community. A group will come together to interact and engage in activities, help and share information with each other. Their collective learning becomes a bond among them over time.
Practice. Over time, the groups interactions share or develop resources that affect their practice.
The Site Coordinator Community of Practice (SC CoP):
The SC CoP Pilot domain is a group of After School Education and Safety (ASES) and/or 21st Century Community Learning Centers (21st CCLC) program Site Coordinators who share a concern of Continuous Quality Improvement (CQI) in their program. Site Coordinators in the pilot came together to share and create valuable resources including promising practices and strategies, tools, and ways of addressing common challenges in the field. Learning from others and sharing knowledge and innovative ideas is an essential part of the experience and participants built positive connections to support their work outside of the CoP.
Additional Resources:
Check out the Site Coordinator Community of Practice Guide Book for helpful information on implementing a CoP in your program. Additional supporting materials include:
Recruitment materials:
CoP Overview for Program Directors
CoP Overview for Site Coordinators
Site Coordinator Participant Application
Agendas:
Year 1 Internal Agenda
Year 1 External Agenda
Year 2 Internal Agenda
Year 2 External Agenda
Participant materials:
Year 1 Team Building Exercises
Year 2 Team Building Exercises
Six Core Principals of Improvement
Participant Workbook