California Site Coordinator Network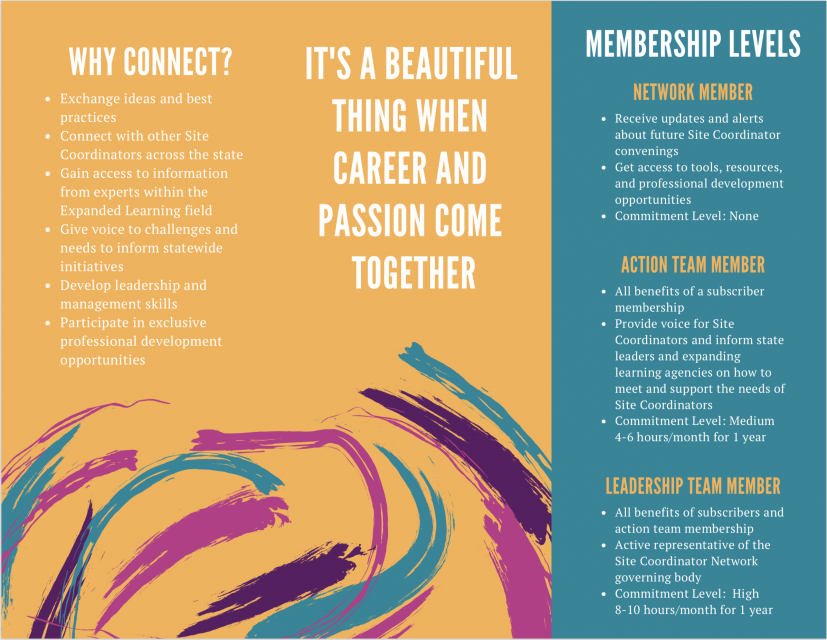 The California Site Coordinator Network is dedicated to assist in the capacity building and empowerment of California's Site Coordinators and the various communities they serve.
By signing up for the Site Coordinator Network you will have the opportunity connect, engage and share with site coordinators throughout the state. Members will gain access to information and resources from the experts in the field, as well as exchange ideas around the program needs, challenges and best practices. Site Coordinator Network Member will also have the opportunity to develop leadership and management skills that will not only impact their programs but it will also help to inform statewide initiatives. The purpose of the Site Coordinator Network is to give the network members the chance to help inform those within the system of ways to help advance the work of Site Coordinators in out-of-school time in California.
Sign up for the Site Coordinator Network today and JOIN THE MOVEMENT!