California Site Coordinator Network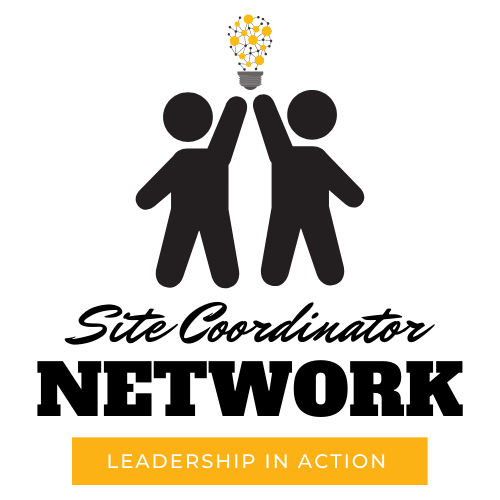 The California Site Coordinator Network (SCN) is a collective of Site Coordinators & Stakeholders across the state of California to build capacity for the expanded learning field.
Our purpose is to give the network members the chance to help inform those within the system of ways to help advance the work of Site Coordinators in out-of-school time in California.
Our Mission is to elevate leaders by bridging the Expanded Learning community and equipping Coordinators with resources, enabling them to provide innovative, cultural, equitable, and inclusive programming for our youth.
By signing up for the Site Coordinator Network members will have the opportunity to connect, engage and share with fellow site coordinators throughout the state.
Benefits in Joining the Site Coordinator Network
Members will gain access to information and resources from the experts in the field
Have opportunities to exchange ideas around the Expanded Learning (EXL) and Out of School Time (OST) Program needs, challenges, and promising practices.
Members will also have the opportunity to build capacity and develop leadership and management skills that will not only impact their programs but will also help to inform statewide initiatives.
Participation, Tiered Membership & Commitments
Network Member
Receive updates and alerts about future Site Coordinator convenings Get access to tools, resources, and professional development opportunities
Commitment: No formal commitment.
Action Team Member
All benefits of a Network Member, in addition to providing a voice to the overall network and primarily their selected workgroup/sub-committee.
Commitment: 4-6 hours/month for 1 year
Leadership Team Member
All benefits of Network and Action Team membership, in addition to leading Action teams and participating in a Leadership Team where all Network activities are coordinated.
Commitment: 8-10 hours/month for 1 year
Scope of Work
Support the Site Coordinator Symposium
Disseminate timely and relevant resources to the field
Gather information from around the state that respond to current field needs

i.e., COVID-19 updates and requirements; new funding opportunities

Collect Data from Site Coordinator Focus Groups
Design statewide communications and convenings
Promote Expanded Learning Targeted Events (example: Lights On After School)
Lead Site Coordinator Action Teams
Present at the BOOST Conference and other statewide convenings
Sign up for the Site Coordinator Network today and JOIN THE MOVEMENT!