Leadership & Action Teams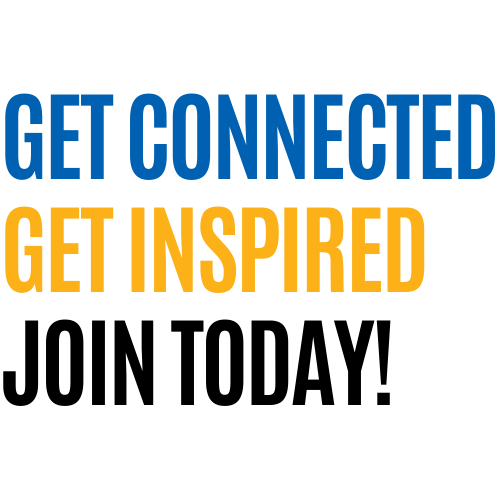 The Site Coordinator Network is built for Site Coordinators and is led by Site Coordinators, across the state.
The SCN offers opportunities for members to join and serve in the Leadership Team or the Action Team and its Sub- Committees. Interested to see who is leading the charge? Take a look and see who is on the Leadership Team and Action Team. As well as see what each committee is the Site Coordinator Network is working on.
Leadership Team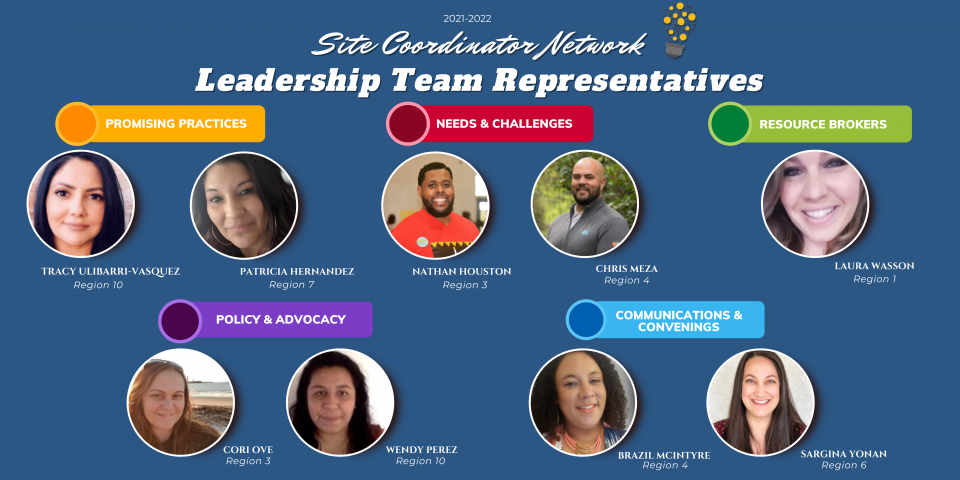 The Leadership Team is the primary governing body of the Site Coordinator Network. The Leadership Team is responsible for thought-leadership, strategic direction, and support to the committees and members in the Site Coordinator Network.
Action Teams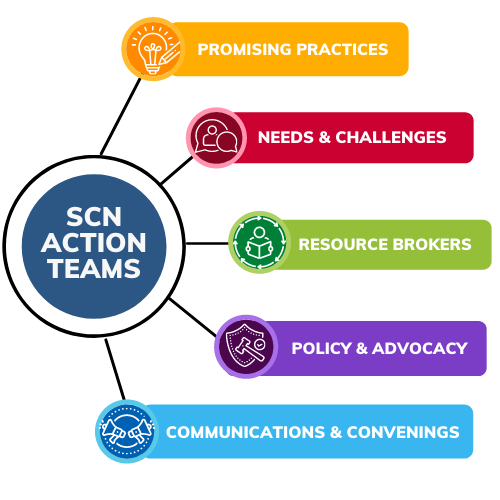 The members serve on Action Teams where they are responsible for providing strategic direction and support to the Site Coordinator Network and the fellow members. The Actions Teams are listed below with additional information.
Needs and Challenges
This sub-committee creates effective strategies to gather and analyze relevant data from Site Coordinators to inform the Site Coordinator Committees, field stakeholders, leaders, and decision-makers to increase effective Technical Assistance for Site Coordinators.
Policy & Advocacy
​Communication and Convening
This sub-committee creates innovative opportunities to convene, communicate, and connect, for site coordinator by site coordinators; to inspire, empower and elevate the role of Site Coordinators in Expanded Learning.
Promising Practices
This sub-committee identifies and prescribes promising practices that professionally strengthen the field of Site Coordinators to support communities.
Resource Brokers
This sub-committee focuses on gathering information and curating resources, and technical assistance opportunities for Site Coordinators.