2022 Spring ELO Convening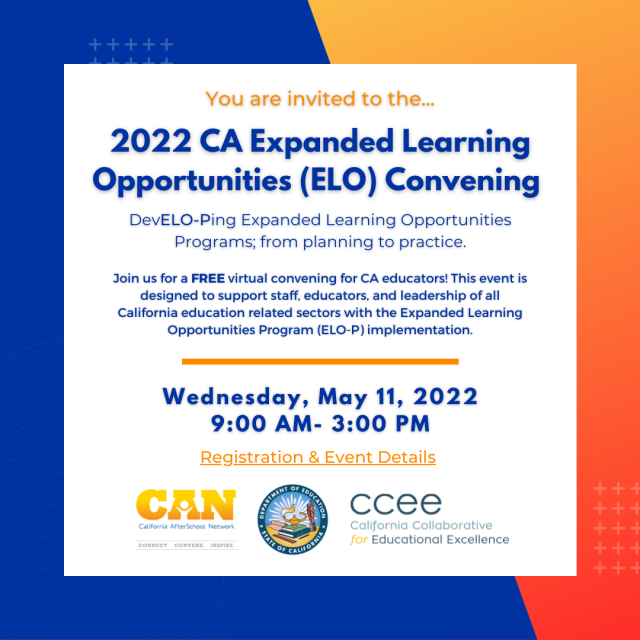 2022 CA Expanded Learning Opportunities (ELO) Convening, DevELO-Ping Expanded Learning Opportunities Programs; From Planning to Practice!
This FREE virtual convening was designed to support staff, educators, and leadership of all California education-related sectors with the Expanded Learning Opportunities Program (ELO-P) implementation.
Co-hosted by the California AfterSchool Network, the California Department of Education (CDE) Expanded Learning Division, and the California Collaborative for Educational Excellence (CCEE).
Featuring, speakers, workshops, resources, innovative ideas, and peer learning. Plan to attend as a team!