2023 Spring ELO-P Academy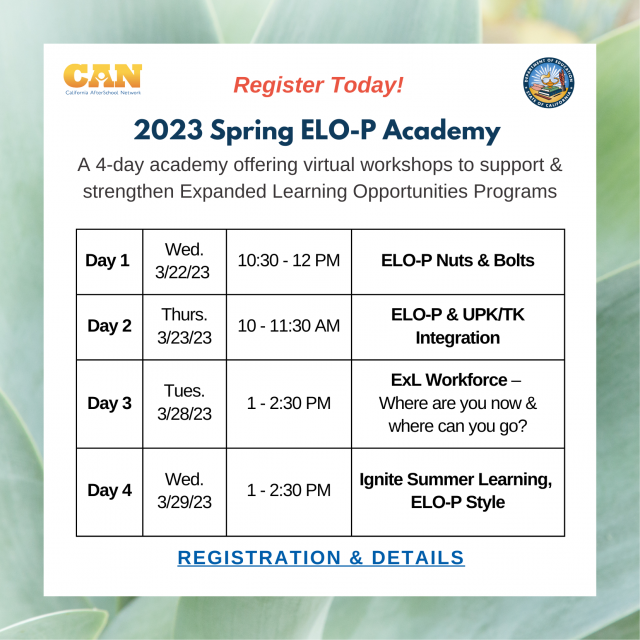 The California AfterSchool Network (CAN), California Department of Education (CDE), Expanded Learning Division (EXLD), and members of the System of Support for Expanded Learning (SSEL), were excited to offer a free virtual Expanded Learning Opportunities Program (ELO-P) Academy!
This four-day Spring ELO-P Academy was designed to support CA educators of all sectors to support and strengthen Expanded Learning Opportunities Programs. Participants had the opportunity to connect, further plan, learn, and enhance ELO-P efforts. Each day, we focused on one specific topic and offered a 90-minute workshop session that included an interactive presentation on the designated topic and regional breakout discussions.
Day One: Wednesday, March 22 – ELO-P Nuts & Bolts
Day Two: Thursday, March 23 – ELO-P & UPK/TK Integration
Day Three: Tuesday, March 28 – EXL Workforce
Day Four: Wednesday, March 29 – Summer Learning
Access session recordings and resources below!