2023 Fall ELO-P Academy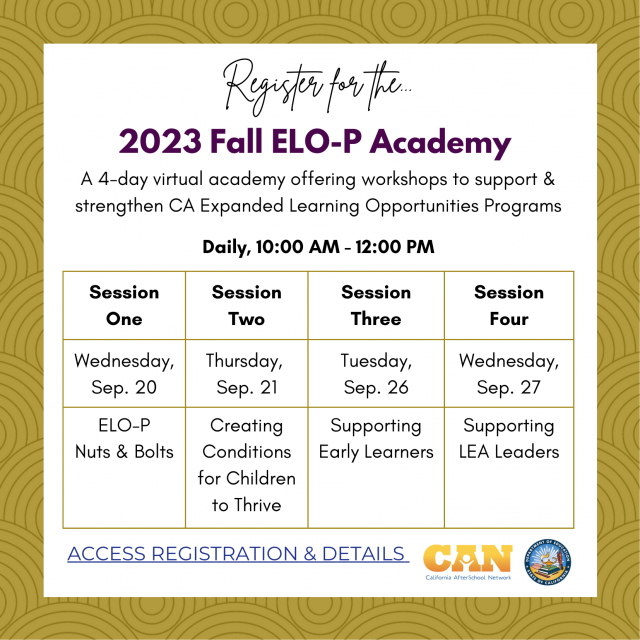 The California AfterSchool Network, in partnership with the CA Dept. of Education's Expanded Learning Division, is excited to kick off the new school year with the 2023 Fall Expanded Learning Opportunities Program Academy!
The virtual four-day Fall ELO-P Academy is designed to support CA educators of all sectors to support and strengthen Expanded Learning Opportunities Programs (ELO-P). Participants will have the opportunity to connect, learn, strengthen, and hear promising practices from our District, School, and Community Partner practitioners. Each day, we will focus on one specific hot topic of ELO-P, based on the overall needs of the field.
Academy Details
Time: 10:00 AM – 12:00 PM, Daily
Dates:
Wednesday, September 20
Thursday, September 21
Tuesday, September 26
Wednesday, September 27
Who might attend?
Existing EXL Providers (District, School, and Community Partners)
Anyone engaged in supporting ELO-P planning and implementation
District and School Leadership
Community Partner Leadership
Please see below for registration and academy details!