Interactive Maps: CA's Expanded Learning Programs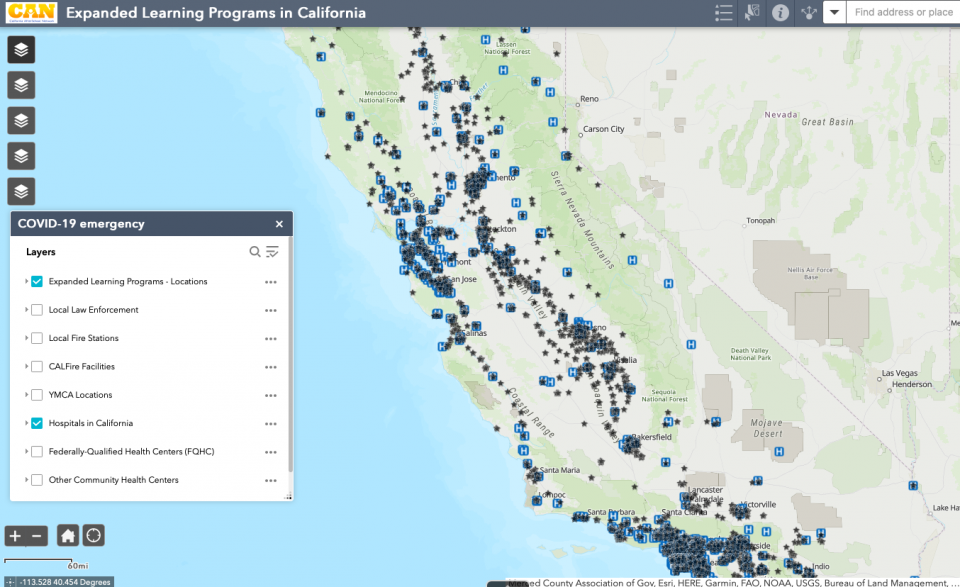 In early 2019, California AfterSchool Network (CAN) partnered with the UC Davis Center for Regional Change (CRC) to leverage CAN's existing database of Expanded Learning Programs in California with ESRI products to create a visual representation of data visualization, using a variety of publicly available data sources and GIS mapping technology. This work was informed by feedback from CAN's Field Advisory Group.
CRC's methodology document is forthcoming.
Contact the CRC if you are interested in downloading the data used in this project.
Contact CAN if you have questions about Expanded Learning Programs in California.