Open Space with CAN & Friends Was a Success!
February 2 - 3, 2022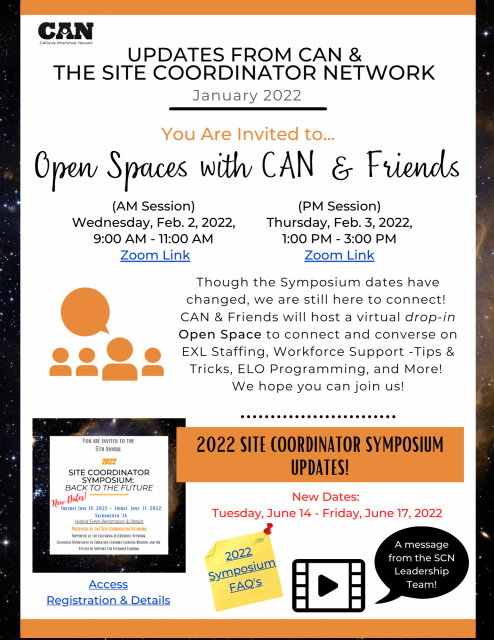 Though the Symposium dates have changed, we are still connected! CAN & Friends hosted a virtual drop-in Open Space to connect and converse on EXL Staffing, Workforce Support -Tips & Tricks, ELO Programming, and More!
The Open Spaces were open to all. We also highly recommended Site Coordinator's attendance. Thank you to those who joined us!
AM Session:
Wednesday, Feb. 2, 2022, 9:00 AM – 11:00 AM
PM Session:
Thursday, Feb. 3 2022, 1:00 PM – 3:00 PM
For support, please reach out to Troy Selvey or Melissa Perez