2021 Lights On Afterschool Promotes Health & Wellness!
Thursday, October 28, 2021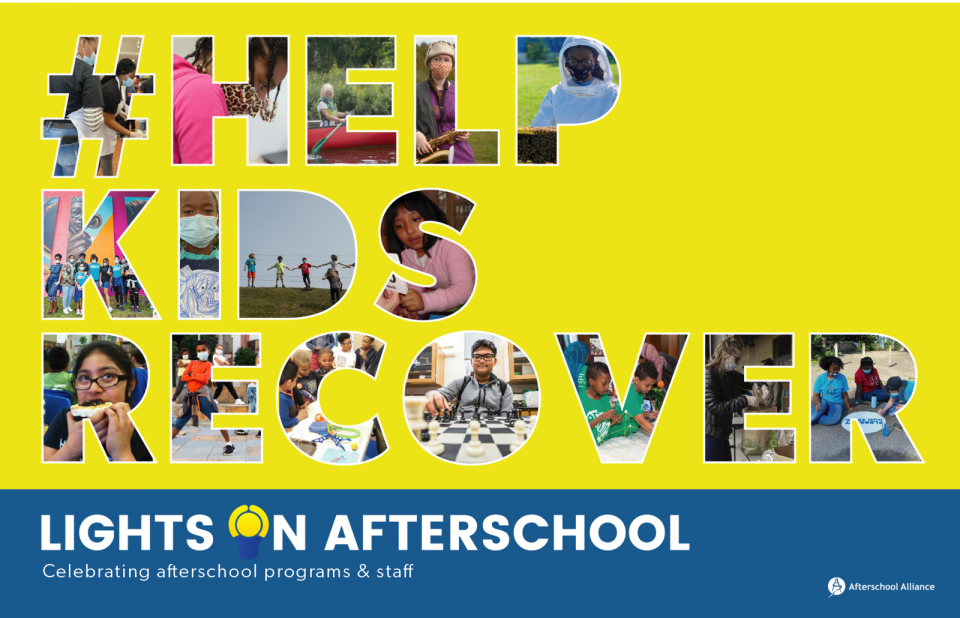 High-quality SEL-focused afterschool programs offer students an opportunity to build on critical social and emotional skills in an engaging setting with fun activities and caring adult mentors. Additionally, afterschool programs support children and youth from serving nutritious meals to team-building physical activity, afterschool programs promoting Health & Wellness in tons of ways!
Show your support, get active and help us celebrate all that afterschool programs do to help students be the best versions of themselves by hosting an SEL-themed Lights On event! Learn more about the 2021 Lights On Afterschool Celebration!
Host a yoga night, play mindfulness games, or encourage students to write essays about the changes they hope to see in their communities! Hosting a #LightsOnAfterschool event is a great way to encourage students to build on their social and emotional skills while bringing awareness to the impact afterschool makes in our communities
How will you celebrate? Register your Lights on Event Today to be a part of the 22nd year celebration!