2023 Fall ELO-P Academy
Save the Dates: September 20, 21, 26, 27, 2023; 10:00 AM - 12:00 PM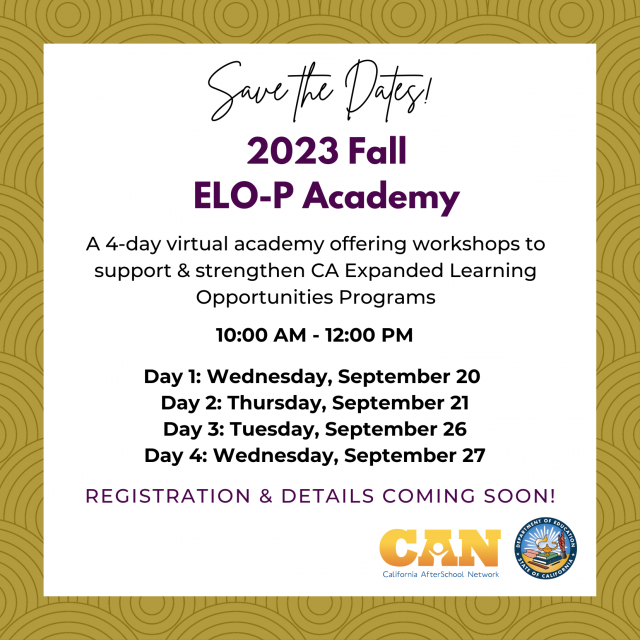 The California AfterSchool Network, in partnership with the CA Dept. of Education's Expanded Learning Division, is excited to kick off the new school year with the 2023 Fall Expanded Learning Opportunities Program Academy!
The virtual 4-day 2023 Fall ELO-P Academy is designed to support CA educators with the planning, implementation, strengthening, and highlighting of promising practices from our LEA/CBO practitioners.
Time: 10:00 AM – 12:00 PM, Daily
Dates:
Wednesday, September 20
Thursday, September 21
Tuesday, September 26
Wednesday, September 27
Registration and details coming soon!