The 20th Lights On Afterschool Is Almost Here
Join us on celebrating this October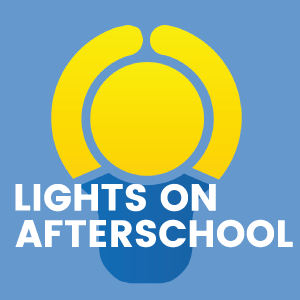 It's almost time for Lights On Afterschool. This October 24 marks the 20th celebration and it is looking to be our brightest year yet; get the word out to your community!
Lights On is the only nationwide event celebrating afterschool programs and their important role in the lives of children, families, and communities. It is a great opportunity to keep our momentum going, raise more awareness in your community, and help mobilize support for afterschool at the local, state, and federal levels! Legislators will be in their districts, looking for ways to connect with the community.
Haven't started yet? Checkout the Afterschool Alliance website to access an extensive Event Planning Kit and get your juices flowing!
Already planning an event? Make sure to register your event today!
This event provides a great opportunity to raise awareness in your community and build support for your program. If this date does not work for your program, we encourage you to invite the community (including public officials) on a different day this fall.