ACRES Training Cohort: Elevating Youth Voice and Choice
Mondays: 8/7, 8/21, and 9/11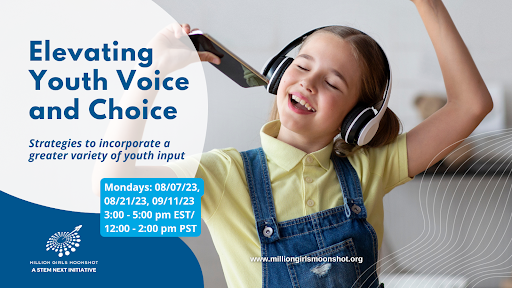 How often do youth in your program get to choose what they're investigating or designing, the materials they might use, and/or how they engage with the work?
In this module, participants try out strategies for elevating youth voice and choice and apply the ideas as they redesign a STEM activity to incorporate a greater variety of youth input.
Schedule
Mondays 12:00 – 2:00 pm PST
August 7, August 21, and September 11
*The expectation is that participants will be live at all three sessions and an active member of this coaching cohort. Recordings are not available for folks who are unable to attend. Completion of the Asking Purposeful Questions module is a prerequisite for this module.
Code: AC251VC