Afterschool Alliance Staff Recruitment Toolkit
Fall 2021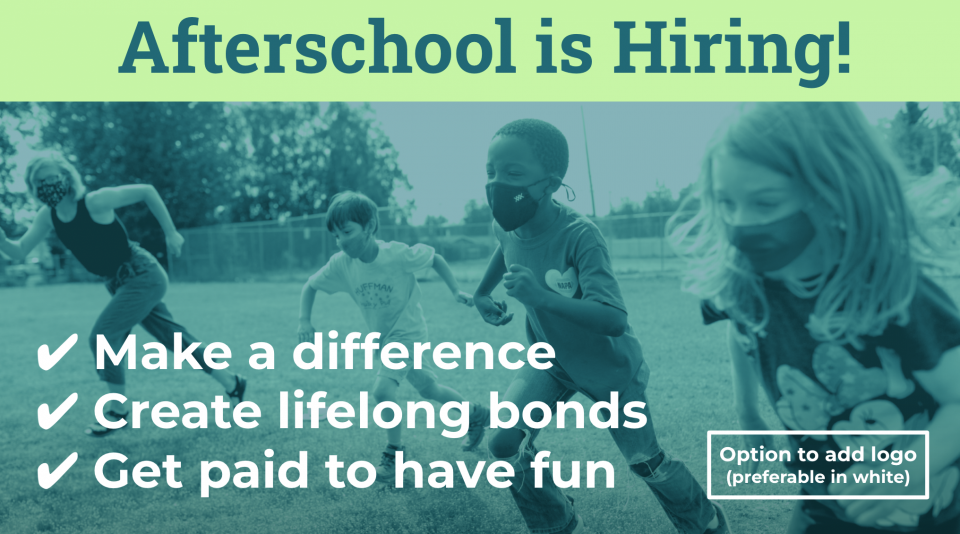 If you're struggling with staff shortages, check out the Staff Recruitment Toolkit from the Afterschool Alliance, where you can find tips to recruit new staff, funding ideas to boost staff pay, sample flyers and graphics, sample copy for ads and social media posts, and more.
These materials were developed to help recruit staff for afterschool programs.
What you'll find in this toolkit:
Tips and ideas: 12 things you can do to recruit new staff
Key messages
Funding Ideas to Boost Staff Pay
Flyers
Graphics for social media
Sample copy for emails, ads, and posts
For designed materials (flyers and graphics), you'll find links to editable user-friendly files in google slides. It's easy to revise the text, substitute different photos, and add logos to suit specific messages and needs.