Application are NOW OPEN for Summer Meals!
Applications Due: May 15, 2020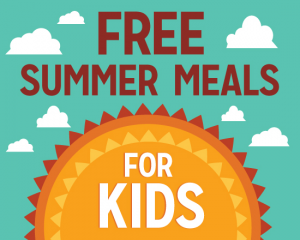 "Food insecurity is a daily struggle for some of our students and their families and that struggle can become even more critical during the summer months, Summer Meal Programs provide children in poverty with the nutritious meals necessary to help them strive physically and mentally. A child who is not distracted by hunger is a child ready to learn."
State Superintendent of Public Instruction, Tony Thurmond announced that applications are available for the Summer Food Service Program (SFSP) and Seamless Summer Option (SSO), both federally funded, state-administered programs that serve free meals to children eighteen and younger when school is out of session. Organizations eligible to participate in Summer Meal Programs include schools, camps, nonprofits, tribal governments, and government agencies.
Applications are due by May 15, 2020.
For more information about Summer Meal Programs, visit the California Department of Education Summer Meal Programs web page.