Budget Signed, What's Next?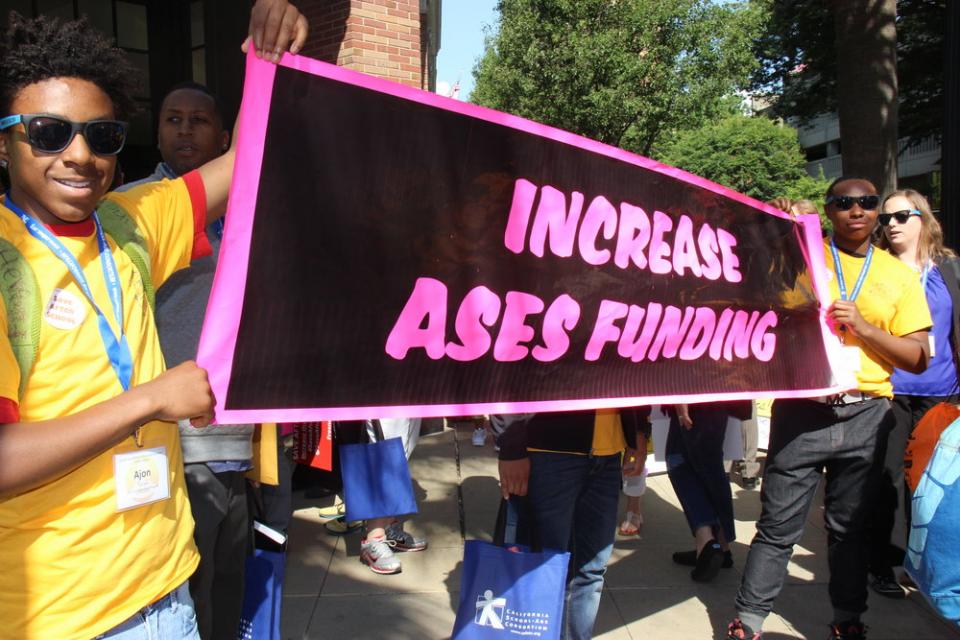 The state budget signed by Governor Newsom includes $50 million in additional funding for state after school programs because of YOU. Thank you for raising your voice to help children succeed in school and support working parents who depend on publicly funded after school programs for quality child care.

The funding in the budget provides temporary relief to keep after school programs open this year, but it falls short of what programs need to provide high-quality service in future years.

We will continue to fight to make sure after school programs remain available for the children, families, schools, and communities who count on them each day. Stay tuned for more updates this year on these efforts and how you can help.

For more, read California Afterschool Advocacy Alliance's statement.
What's next?
AB 1725 (Carrillo) - to provide additional funding as the state minimum wage and cost of living increase – will not be voted on until 2020, so we have more time to work out the complexities of a long-term sustainability plan for ASES. This expanded timeline also gives us the opportunity to build on the progress we've made and gather more supporters in our communities and in the Capitol.

This fall, look for updates and ways you can help protect ASES programs for the families, schools, and communities that count on them each day.
AB 1085 (McCarty) would help ensure that a portion of tax revenue from legal cannabis sales go to afterschool programs serving grades K-12 to prevent and reduce youth substance use. This bill is currently in the Senate Appropriations Committee, overseen by Senator Portantino.
Please show your support this week:
Share this article on your social media and tag Senator Portantino (@Portantino)
Contact your legislators and encourage them to keep the promise made to voters and support AB 1085 (McCarty).
Additional information about AB 1085 and Prop. 64 is available.
Get more involved
To support this work or get more involved in the campaign to Save Afterschool and the California Afterschool Advocacy Alliance, please consider becoming an Afterschool Advocate.