Calling Site Coordinators to Present at the 2024 Site Coordinator Symposium!
February 21, and 23-24, 2024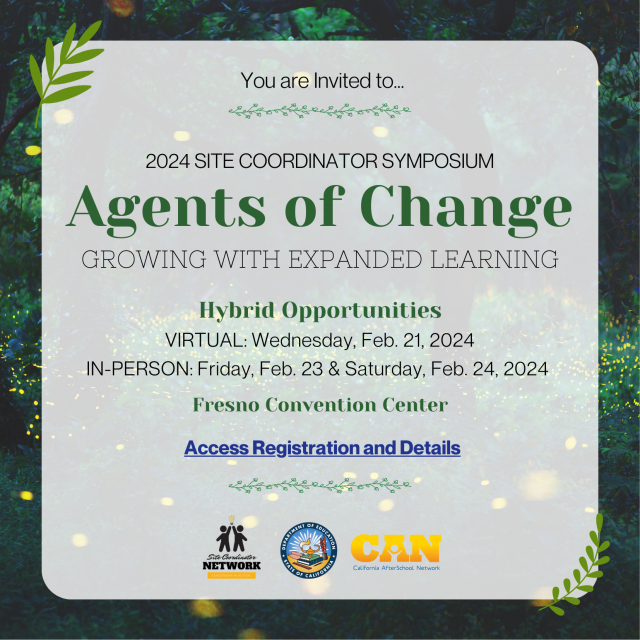 The deadline to submit a workshop RFP for the 2024 Site Coordinator Symposium – Agents of Change: Growing with Expanded Learning is approaching; submit your RFP today!
We would love to elevate voices from the field and offer workshops led for Site Coordinators by Site Coordinators! If workshops are selected, Site Coordinators register for FREE!**
General Registration is Open!
Secure your Hotel Accommodations Today!
Interested in Partnering With Us?
Our Partner Sponsorships Tiers are selling out!
Questions or need support? Contact Us!
We look forward to you joining us at the 2024 Site Coordinator Symposium, Virtually and/or In-person in Fresno, CA!
**Note: Presenter Rates are applicable for up to 3 people per workshop. If any of the 3 presenters are Site Coordinators, their registration rates will be waived. Workshops may have over 3 presenters, but they will pay the applicable non-presenter registration rates.