CAN & Friends at the 2023 Girls Build Solutions Showcase!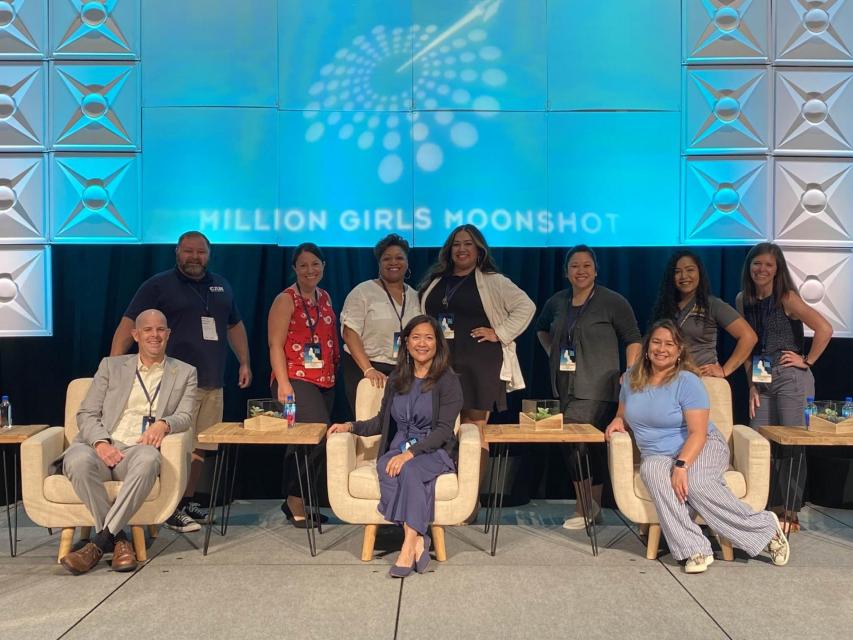 The California AfterSchool Network, our CA Million Girls Moonshot Community of Practice members from Alameda, Orange, Sacramento, and San Diego STEAM Hubs & County Offices of Education, and CA STEAM partners recently attended the 2023 Girls Build Solutions conference in Atlanta, GA and we had a blast!
Girls Build Solutions is a national event designed to bring together girls and leaders from all 50 states to change the narrative and elevate the potential of girls in STEM. It is also the showcase event of STEM Next's Million Girls Moonshot, an initiative to engage 1 million more girls in STEM through afterschool and summer programs. Moonshot is re-imagining who can engineer, who can build, and who can make.
The CA team had an amazing time celebrating and demonstrating how hands-on learning and the power of women and girls can unlock the creativity and innovation our world needs most.