CAN on the Move!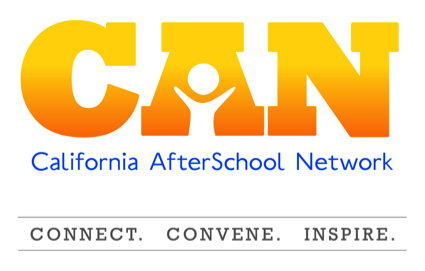 Come join us at the 2019 National AfterSchool Association Annual Convention on Monday, March 18 or the 2019 BOOST Conference, April 30 – May 3rd!
2019 National AfterSchool Association Annual Convention
We're excited to be a part of NAA19! It's a great networking and professional development opportunity for afterschool and out-of-school time professionals and advocates. Join us during our session on Monday, March 18!
CANdid Conversations – Using a Community of Practice to Share and Build Expertise
This session represents the best of any Community of Practice (COP) experience: effective communication, community collaboration, and best practices of and from the field. Experienced site leaders will learn what a COP is, why they are a great way to build shared learning in a community, and define how they want to integrate the strategies into their everyday practice. Every participant will receive a copy of the COP guidebook that includes resources, promising practices, and helpful tools in resolving common challenges.
Strand: The Nuts and Bolts of Program and Professional Development
Target Audience: Proficient
2019 BOOST Conference
The CAN team will be hosting 6 inspirational workshops in Palm Springs April 30 – May 3, sharing our vision for the out-of-school time field while also encouraging and building the support for out-of-school time advocates. Register for BOOST today and come find us in the Exhibit Hall (Booth 504) or to catch us at the CAN workshop strand!
Of the Field, For the Field: Creating the Statewide Site Coordinator Network
Previewing the Continuous Quality Improvement Guidebook
Previewing a New Expanded Learning Program Quality Assessment Tool
Supporting Continuous Quality Improvement Through an Online Quality Assessment System
Building the Capacity of After School Site Coordinators Through Communities of Practice
Quality Through an Equity Lens