CAN Newsletter
May 12, 2015
Related Content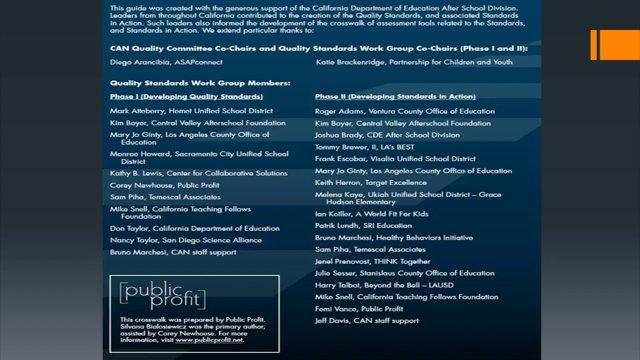 Dr. Kim Boyer, Executive Director of the Central Valley Afterschool Foundation, provides a brief overview of the Quality Standards, the process by which they were developed, the purpose, and examples of how the standards are currently being used in the field.
View the Quality Standards webinar here

Learning in Afterschool & Summer (LIAS) has released their latest blog for the California Afterschool Network featuring an interview with the former OUSD Superintendent and now the Illinois State Superintendent of Education, Tony Smith. His interview focuses on how to apply the LIAS principles to engage in a wide variety of environments in order to integrate and connect them to their communities, thus making more meaningful learning experiences.