CAN partners with CDE Foundation on #CASTEAM21 Pre-Conference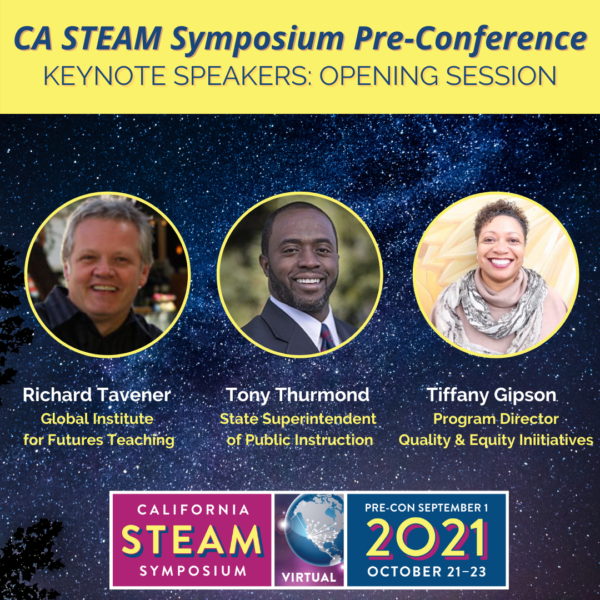 CAN was honored to partner with the California Department of Education's Expanded Learning Division and the the Californians Dedicated to Education Foundation to offer an expanded learning pre-conference of the CA STEAM Symposium focused specifically on Expanded Learning programs. We were pleased to promote a vision that Expanded Learning partnerships are essential in advancing high quality STEAM learning opportunities. CAN leaned in to its partnerships with the Million Girls Moonshot and the Expanded Learning STEAM Hubs to offer high-quality and relevant STEAM professional development.
This level of partnership with the CDE Foundation is also new for CAN, and implementing the event was a great way to establish and strengthen partnerships with this influential agency in California.
Interested in the Pre-Con companion event, the 2022 #CASTEAM Symposium October 21- 23, 2022? Access registration and details here!