#CASTEAM22 Call for Presentation Proposals – Share Your Expertise!
Proposal Deadline: Friday, March 25, 2022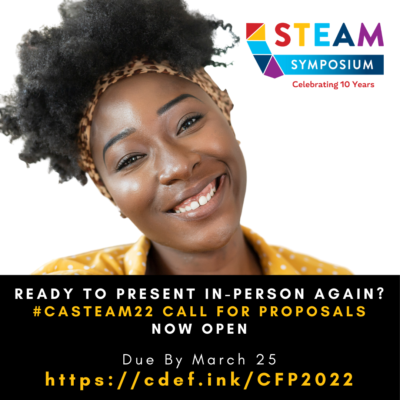 The CA STEAM Symposium is the best STEAM conference for educators in the nation, and call for proposals is now open! We hope you'll join us as a presenter, in-person, at #CASTEAM22 to share your expertise and "lessons learned" since we last convened. Submit your presentation proposal by Friday, March 25th.
To learn more about the CA STEAM Symposium, visit their website.