#CaWholeChildELO Post-Convening Update & Materials
"We have the opportunity to build back better." - CA SSPI Tony Thurmond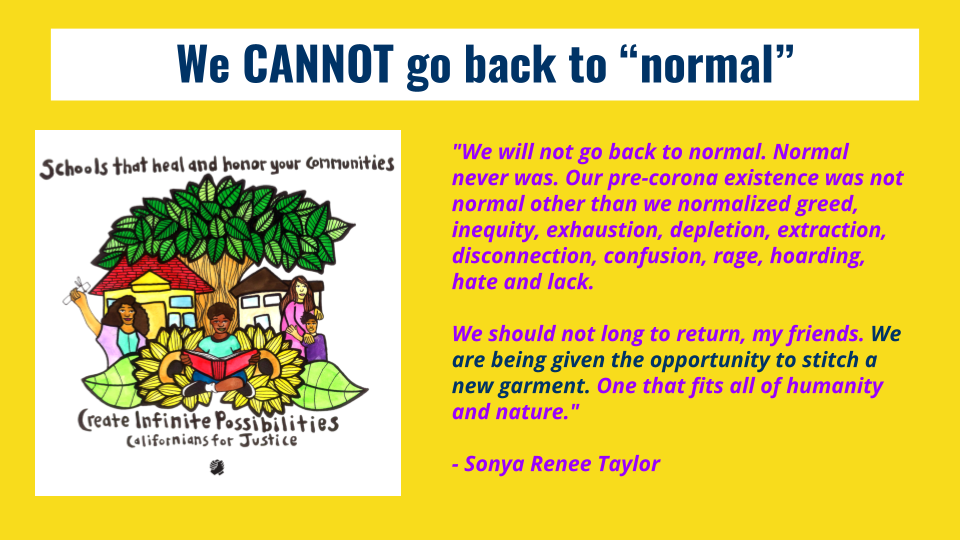 Thank you to all of our attendees, presenters, guest speakers, and planning team! We truly enjoyed our day with you and hope the #CaWholeChildELO convening provided you with an opportunity to connect and learn.
And if you weren't able to make it – no problem! You can still access the materials!
Our goal is that our educational system in California feels prepared to take a student-centered, whole child approach to leverage these funds to promote the learning and well-being of our students in all settings, in and out of school. Access event materials to learn more!
Access the ELO Convening Summary
Plenary materials are now available!
"Schools that heal and honor your communities Create Infinite Possibilities" – CFJ