Congratulations to California's Light's On Awardees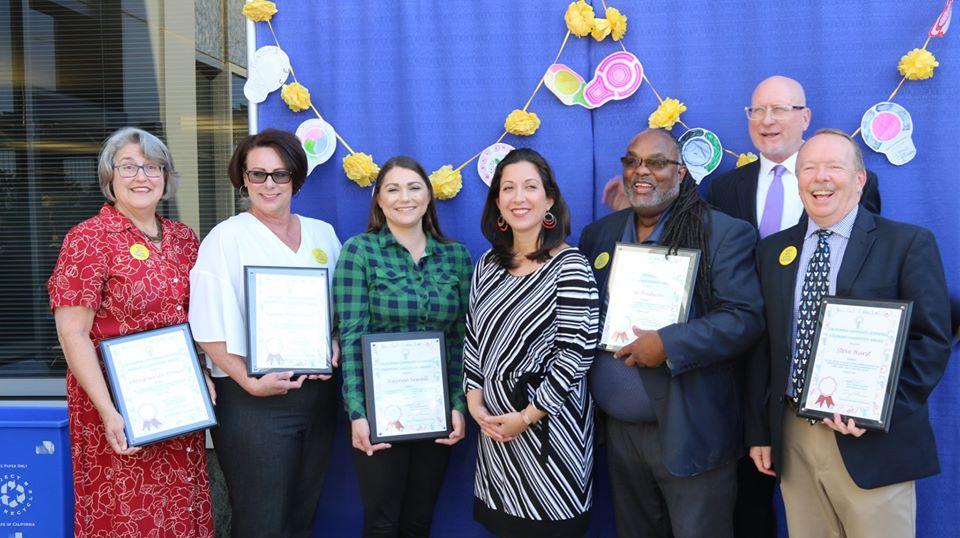 On October 23rd CAN celebrated Lights On Afterschool with the California Department of Education Expanded Learning Division (EXLD).
During Lights On, the Expanded Learning Division recognizes members of the field for their contributions to Expanded Learning across California. Congratulations to this year's awardees!
Visionary Leadership Award
Joe Hudson, Technical Assistance Lead, Alameda County Office of Education
Steve Hurst, Director I Modesto City Schools
Inspirational Award
Karen McConnell, Assistant Superintendent-Special Services, Hanford Elementary School District
Emerging Leadership Award
Marguerite Ponce, Program Director, Kids Campus-Our Savior Center, El Monte School District
Raynee Sewall, Site Coordinator, Butte County Office of Education
To learn more about the leadership awards visit the CDE webpage and see more photos on CAN's facebook page.