Engineering Mindset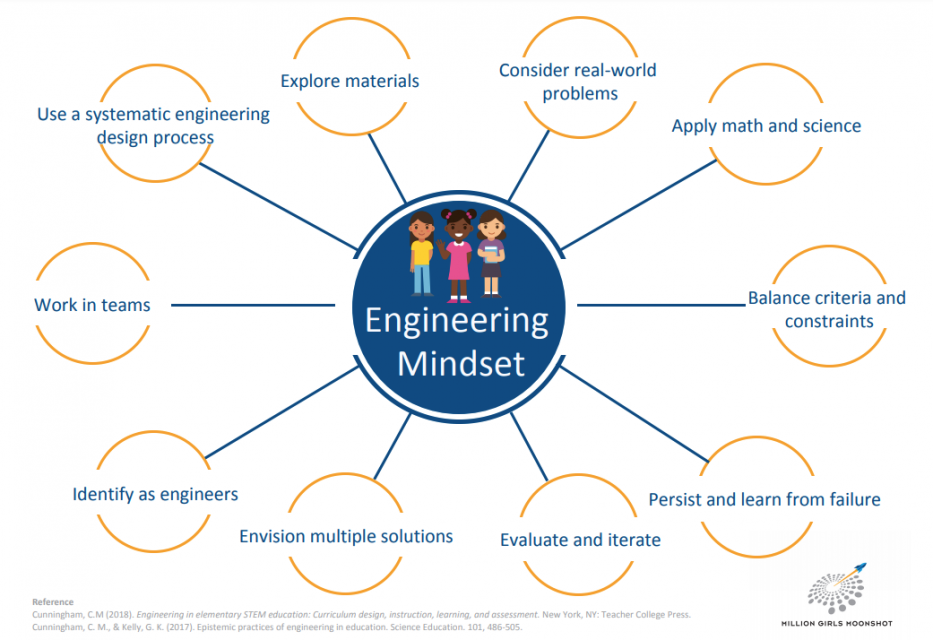 This printable graphic presents the 10 critical engineering practices and shows how they all contribute to the development of an engineering mindset.
This article describes how 21st century skills, growth mindset, and habits of mind all contribute to a STEM mindset
Activities and learning supported by videos and hands-on activities. Materials are easy to find at home and familiar to kids.