Expanded Learning Workforce Implementation Committee (2020-2022)
Deadline: Thursday, September 24, 2020 by 5:00 pm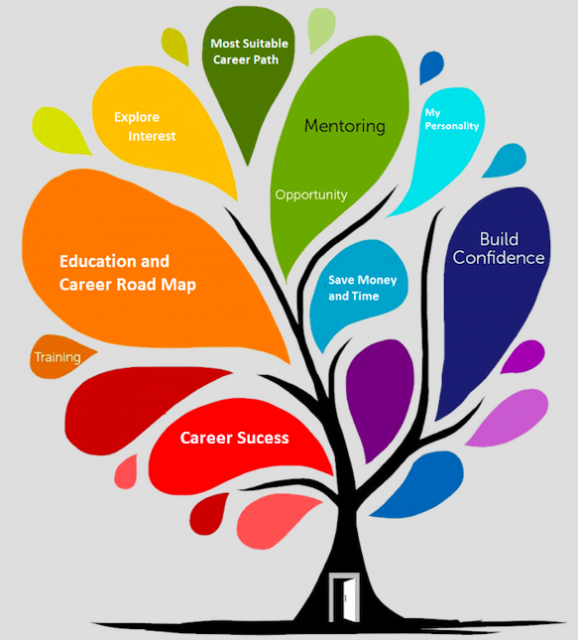 Background
California currently provides funding for Expanded Learning (EXL) programs through two funding sources, the state funded After School Education and Safety (ASES) Program and the federally funded 21st Century Community Learning Centers (21st CCLC) Program. California is one of the largest providers of EXL in the country, serving over 800,000 students per year in grades kindergarten through twelve (K–12), in under-resourced communities across the state. To meet the diverse needs of programs across California, the state has created a network of field-based geographical support.
The regional system of support for California is called the System of Support for Expanded Learning (SSEL). The SSEL consists of the CDE Expanded Learning Division (CDE-EXLD) staff, designated county leads/staff (County Offices of Education [COEs]) and contracted technical assistance (TA) providers, which included the Foundation for Community Colleges Workforce Development Department. The Foundation for California Community Colleges Workforce Development Department provides and leads workforce development efforts on behalf of CDE-EXLD in relation to the workforce development of the EXL field.
In January 2019, CDE-EXLD released A Vision for Expanded Learning in California – Strategic Plan: 2019–23, which was developed by the participation of over 120 CDE staff and field stakeholders to identify goals and objectives for four outlined strategic initiative areas (Quality Programs, Policy and Grant Administration, Collaborative Partnerships, and Workforce).
Purpose of the Workforce Implementation Committee
The purpose of the CDE-EXLD Workforce Implementation Committee is to identify data collection needs, strategies, and target audiences to better understand the EXL workforce. This will advance the development of a diverse EXL workforce that is prepared to support the growth of children and youth, and deliver high-quality programming.
The Committee will advance the goals and activities set forth in the CDE-EXLD Strategic Plan 2.0 and recommendations developed by the Workforce Strategy Committee in 2019.
Goals of the Committee include, but are not limited to:
Developing a philosophy of the EXL workforce that outlines the many entry points into EXL careers, and sets out how strong professional development supports progression both within and beyond EXL
Validating EXL workforce research to establish a shared understanding of the job titles, job descriptions, and employment requirements of the EXL workforce
Exploring and developing an earn and learn/apprenticeship model that will promote career advancement and economic mobility for low-income people and people of color
The Committee is chaired by Darrell Parsons, CDE-EXLD staff, and kourtney andrada, Senior Director of School Based Programs for Girls Inc. of Alameda County. The Committee is staffed and supported by Aleah Rosario of the Foundation for California Community Colleges. For further information, view the Governance Guidelines.
Expected Member Commitments:
Members commit to a two-year term (July 2020 – June 2022). Members should allow approximately 8-10 hours per month toward executing the work plan.
Actively engage in developing and implementing the Committee's annual work plan. This work may be done individually, in smaller subcommittees, and/or as the entire Committee.
Attend a minimum of 80% of regularly-scheduled quarterly, in-person meetings to be held virtually (or in-person in Sacramento, CA when CDE resumes in-person meetings). The first four meetings are mandatory and listed below (ample breaks will be provided). The remaining meetings will be scheduled with input from all Committee members. With the exception of meals provided during meetings, members are responsible for paying all other travel expenses when CDE resumes in-person meetings.

October 20, 2020 from 9:00 am – 1:00pm
November 17, 2020 from 9:00am – 3:00pm
December 15, 2020 from 9:00am – 1:00pm
January 19, 2021 from 9:00am – 3:00pm

Attend a minimum of 80% of virtual subcommittee or Committee meetings to be scheduled based on identified activities in the Committee's annual work plan. Members should allow up to four hours to fully participate.
Act as an ambassador for the Committee, making introductions and connections to build bridges that help advance the Committee work plan and larger Committee purpose.
Application Instructions
Applications are due Thursday, September 24, 2020 by 5:00 pm. Allow approximately 20 minutes to complete. Once you begin the online application you will NOT be able to save and return to the application. Once you have submitted your application you will NOT be able to go back and edit your answers. Preview the application questions here to prepare your responses.
If you have any questions, please contact Aleah Rosario at arosario@foundationccc.org.