FREE – COVID Testing Kits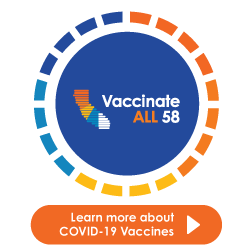 The California Department of Public Health (CDPH) Vaccinate All 58 (VA58) Campaign is offering free over the counter (OTC) test kits for community based, faith based and grassroots organizations.
Their goal is to increase the number of people who have access to OTC test kits, especially those who need them most, including those who are uninsured and/or unable to get test kits covered through insurance. Please be advised that at this time, VA58 is seeing an increase in test positivity rate in the following counties:
Butte
Calaveras
Del Norte
El Dorado
Imperial
Madera
Riverside
San Benito
San Diego
Solano
Stanislaus
Sutter
Tuolumne
Organizations based in these counties are heavily encourages to fill out the below form to receive free OTC tests:
1. Click here to be directed to the OTC Test Order Form. You will be asked to provide:
Organization Information
Organization Point of Contact
Delivery Information, including Delivery Point of Contact
Date OTC test kits are needed
Estimated number of test kits needed for a 4-week supply across all testing locations
Confirmation that organizations cannot charge patients or bill patients' insurance for COVID-19 testing performed through this program
Confirmation that organizations cannot bill patients' insurance for COVID-19 testing performed through this program.
2. Organizations are strongly encouraged to report positive test results using these forms. (The forms are included in English and Spanish. If forms are needed in additional languages, please share this request in the comment section of the order form.)
3. Please do not submit multiple orders. Your first order will be sent to you as quickly as possible.
4. The estimated delivery time is 7 – 10 days for most orders.
5. Please verify your order for accuracy before you submit. Once orders are submitted, they cannot be changed or corrected.
6. Based on supply availability, you may receive different test quantities than your organization requests.
Should you experience delivery delays or issues, please contact testing.taskforce@cdph.ca.gov.