Hang Out With Us at our CAN Cabana!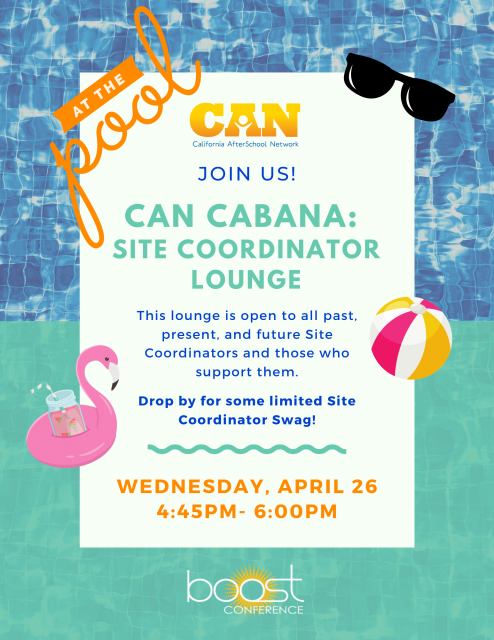 CAN Cabana – The Site Coordinator Lounge
Wednesday, April 26, 4:45 PM- 6:00 PM
Catch your breath in the CAN Cabana!
This lounge is open to all past, present, and future Site Coordinators and those that support them. Drop by and mingle, network, access the latest resources, and grab some limited Site Coordinator Swag! We hope to see you there!