Happy 3rd CANniversary to Nat Rosales!
June 29, 2023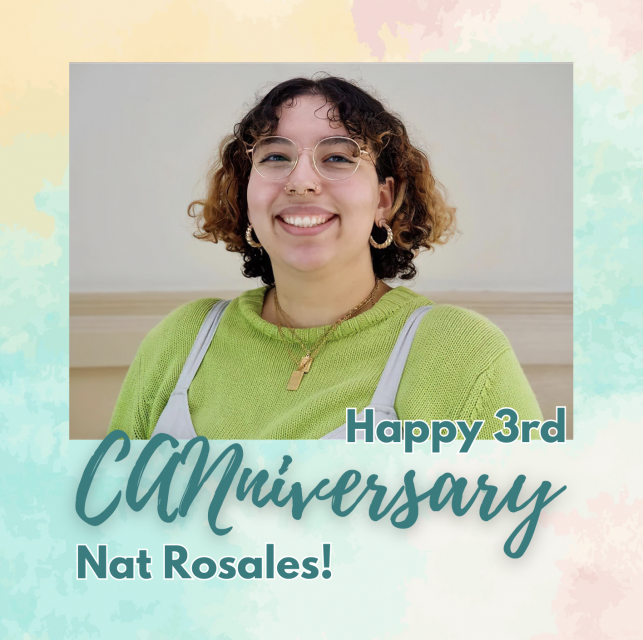 June 29th is Nat's CANniversary! Nat joined the CAN team in 2020 as a Student Assistant and is now Coordinator for the Policy and Outreach team. Nat is known as the design genius on the team and teaches us all how we can be more inclusive. Nat supports social media, newsletters, and design projects.
Thank you for all of the amazing work you do, Nat! You make us all better human beings and we look forward to seeing you continue to grow and flourish!