Join us at the Hybrid 2022 Site Coordinator Symposium: Back to the Future!
February 2- February 5, 2022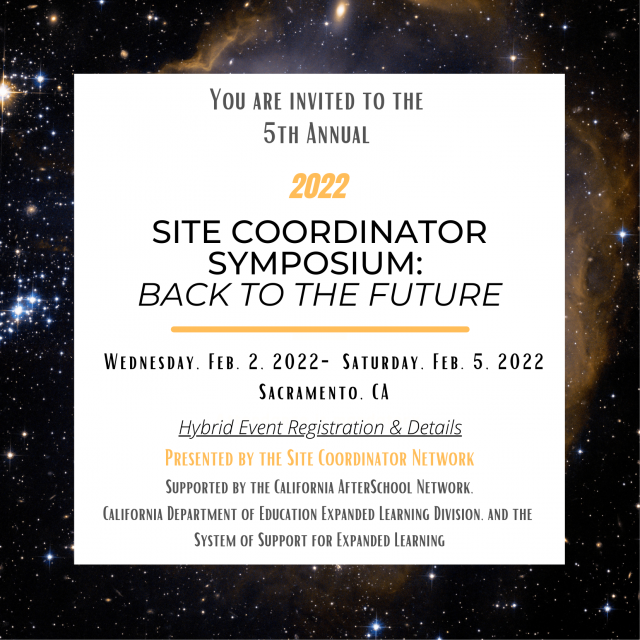 The CA Site Coordinator Network, in support of the California AfterSchool Network, California Department of Education Expanded Learning Division, and the System of Support for Expanded Learning, invite you to the 5th Annual Site Coordinator Symposium! At this time, this year's Symposium will be a hybrid conference, with virtual and in-person opportunities at the SAFE Credit Union Convention Center in Sacramento, CA. We recently shared Site Coordinator Symposium updates, but in case you missed it, please see below!
Registration is OPEN – Register Today!
Interested in presenting at the Site Coordinator Symposium? Lock in your Presenter Request for Proposal (RFP) before 5:00 pm on October 22, 2021!
Check out the latest Health & Safety Guidelines!
Visit our Site Coordinator Symposium webpage for information on registration, RFP, accommodations, the conference schedule, sponsorship opportunities, etc.