Meet Mizzen by Mott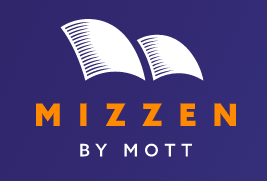 As champions for children, you're doing everything you can during this time to keep youth safe and continue to serve them. We also know you're doing all you can to support your staff. You have risen to the challenge in every way.
In support of your efforts, we have a new resource to share with you.
Mizzen by Mott is a new app built with and for afterschool professionals to provide high-quality, engaging learning content to the afterschool field.
To meet the needs of this moment, the Mizzen team has added new activity playlists and multi-week modules that can be done at home or in small-group settings. The app's content focuses on youth learning and well-being and is provided by organizations like Jazz at Lincoln Center, the California Academy of Sciences, After-School All-Stars, OregonAsk and VentureLab. Through support from the Mott Foundation, the app and all of its content are available for free to afterschool providers.
Click here to learn more about Mizzen and how to download and share the app.
Please let us know how this works for you and what other kinds of content you may find helpful as we head into summer. We'll be sure to pass along what we hear directly to the app team.