Partnership for Children and Youth's Professional Learning Community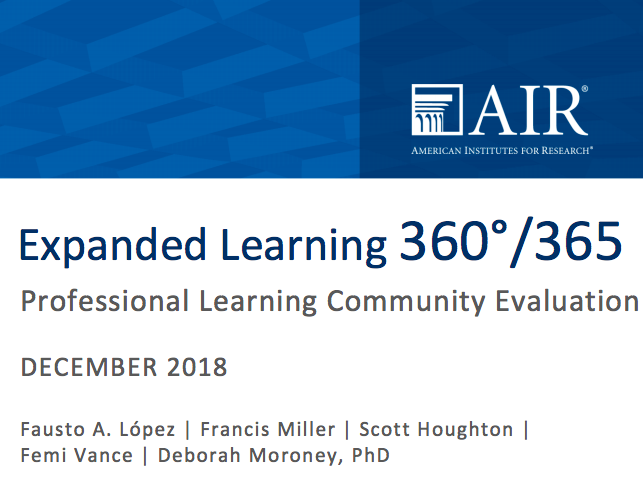 Partnership for Children & Youth launched the Expanded Learning 360°/365 initiative in 2015. Along with this initiative, the brief, The Key to Bringing Social-Emotional Learning to Life, was released to deepen and expand SEL support for school districts, county offices of education, and expanded learning programs in more communities across California.
The research includes highlights from an American Institutes for Research's assessment of the professional learning community from January 2017 to December 2018. The assessment found that collaboration and accountability are powerful forces for change. Additionally, research also found that school-day staff in the professional learning community want more support with SEL implementation.