Save the Date for the 2023 Spring ELO-P Academy!
March 22, 23, 28 and 29, 2023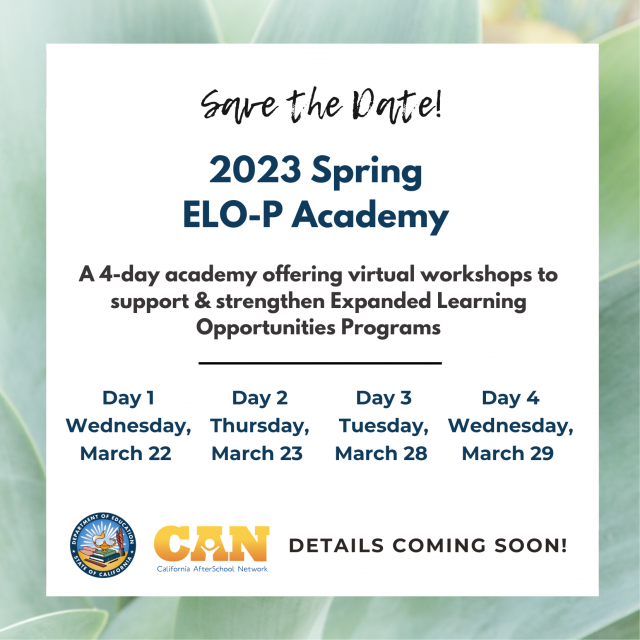 The California AfterSchool Network (CAN), California Department of Education (CDE), Expanded Learning Division (EXLD), and members of the System of Support for Expanded Learning (SSEL), are excited to offer free virtual 4-days of workshops for CA educators to support & strengthen the Expanded Learning Opportunities Program.
Details Coming Soon!