Save the Date for the 2024 Site Coordinator Symposium!
February 21 and 23-24, 2024; Fresno, CA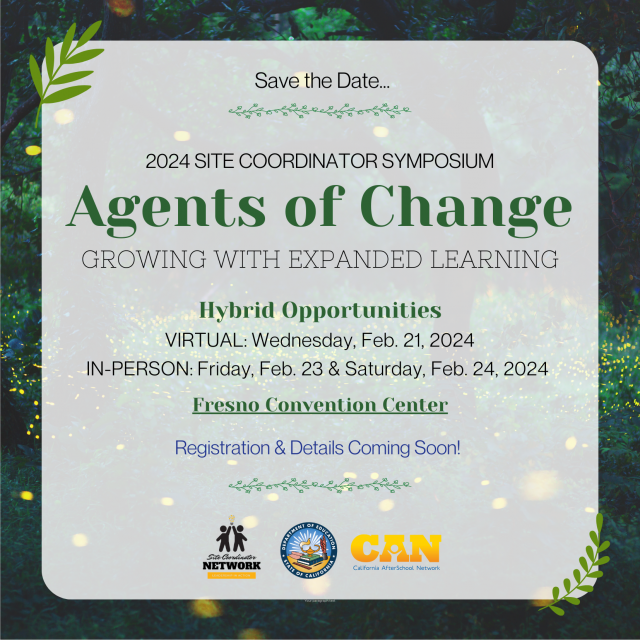 The Site Coordinator Network is excited to announce the 7th Annual 2024 Site Coordinator Symposium – Agents of Change: Growing with Expanded Learning!
Presented by the Site Coordinator Network and supported by the California AfterSchool Network, California Department of Education Expanded Learning Division, and the System of Support for Expanded Learning.
The Site Coordinator Symposium is an annual convening designed to support CA Site Coordinators and Expanded Learning (EXL) / Out of School Time (OST) educators and partners with a unique opportunity to learn from their peers, colleagues, and other experts in the field. This hybrid conference will be offered virtually and In-Person. We hope you join us!