Site Coordinator Symposium Announcement: Keynote Speaker, Special Guest, and Scholarship Application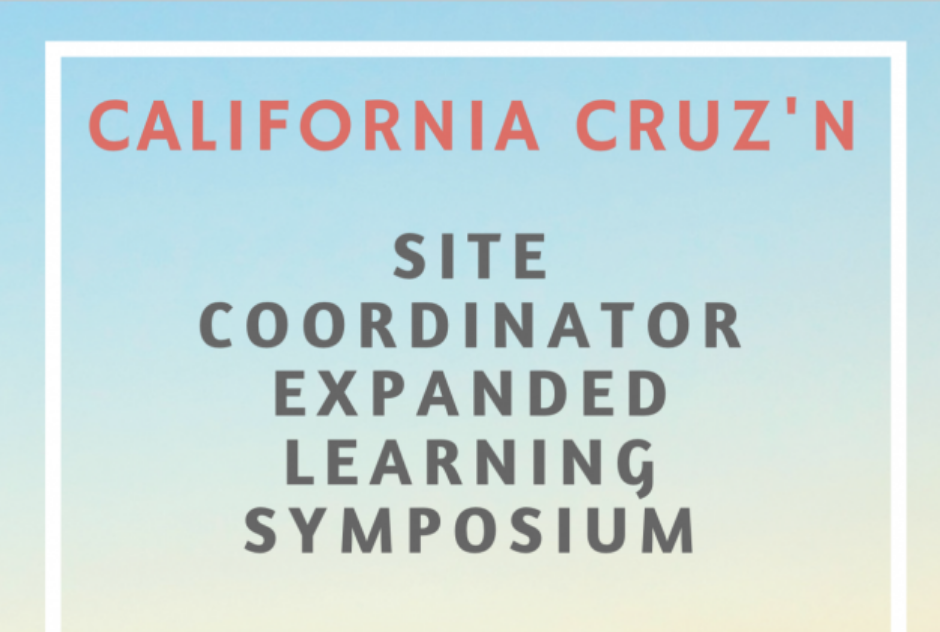 The Expanded Learning Site Coordinator Symposium is fast approaching! We are excited to announce Brian McDaniel, California State Teacher of the Year as a Keynote Speaker, and special guest, Senator Kevin McCarty as after school champion. But that's not all! Stay tuned for future keynote and special guest announcements! Additionally, the Symposium Scholarship Application for attendees is now OPEN and until the end of the day on January 25th. To be considered for a scholarship for the upcoming Symposium, please click the link provided and submit your completed application for committee review. Be advised, scholarships are limited and will be distributed at the discretion of the Symposium Planning Committee. Your application submission does not guarantee that you will receive a scholarship. Scholarship applicants that are not selected will be responsible for all costs associated with their attendance at the event.
If you have any further questions, please do not hesitate to Troy Selvey at tselvey@afterschoolnetwork.org
REGISTER TODAY! Check out the Site Coordinator Symposium website for additional information.