Sony KOOV Promotion – Bring STEM to Your Program!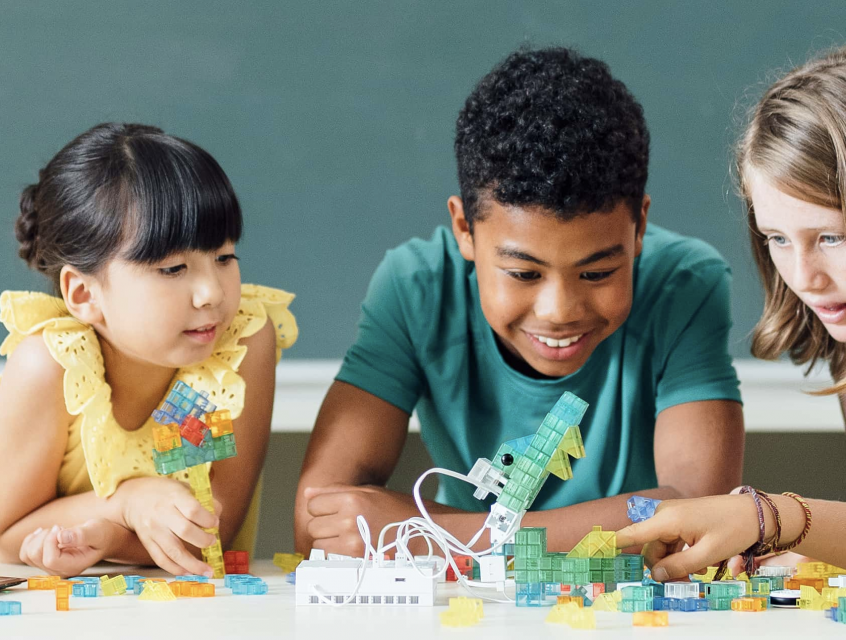 Buy either a Sony KOOV Educator Kit (EKV250B) or KOOV Trial Kit (EKV100U) and you will receive two FREE units of the same kit! Each kit includes Sony's extensive curriculum, lesson plans, and cloud-based app for Chromebooks, PCs, iPads, and Macs.
For educators that place a KOOV order by November 13th, Sony will include at no charge, KOOV virtual STEM classes* for students (6-15 students per class)with two options: once per week for an hour over a month, or once a day for a week with great flexibility on times. Sony offers excellent STEM teachers, through a local partnership, who will be teaching students, and each student would have their own brand new KOOV kit. These classes are offered in addition to the offer of buy one get one donated (no tax or shipping on the donated unit).
Please contact Brian Elswick at Sony at 858-432-9630 or by email brian.elswick@sony.com to coordinate ordering or with questions.
*KOOV is required for hands-on remote STEM classes, with a minimum of 5 paid KOOV Trial kits (an additional 5 will be donated, with no tax or shipping). More than 5 KOOVs can be ordered with no maximum and the offer will end once Sony's funding is exhausted.
Limited supply. Offer has no cash value, nontransferable, nontransferable and nonredeemable for cash. Sony Electronics Inc. may terminate the offer at any time without notice. Offer valid for CAN subscribers only.​